Flowering information of dragon Kura cherry tree
Warm Sun follows weather in the daytime repeatedly. Cherry tree flowering forecast of Okitama district seems to be after the middle of April.
As cherry tree of Kawanishi-machi comes to have a big bud, flowering is long in coming.
By the way, we introduce lighting up to everybody about noted product cherry tree of performed Kawanishi-machi today!
 ◎ Dragon Kura cherry tree (ryuzozakura)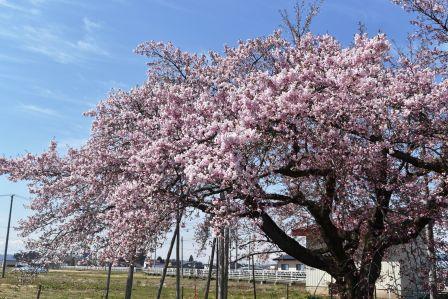 (this ※ photograph was photographed last year.)
"oyamazakura" of approximately 70 years among private house and rice fields years old. A word that people of local village perform maintenance, but scenery at the time of full bloom is splendid! Dragon Kura cherry tree standing along the national highway pleases eyes of coming and going drivers.
We light up at night! It is for a limited time and is time limitation, but there is value of seeing♪
○Started blooming  :About April 20
○In full bloom   :From 23 to 25 on April
○Light up: From April 20 until 29th (evening from 6:30 to 9:30)
○Brochure: As you enter local BOX, take freely.
○Restroom   :As you are not in the field, please use way opposite public hall.
○Parking lot   :Five local parking lots (please use parking lot of public hall.)
○Vending machine: Available
     When guidance is necessary, please contact at the following.
      Preservation society's chairperson Takashi Ishida Tel. 090-6786-0650
Location Kawanishi-machi larger section of a village Komatsu Shinmachi grounds. The nearest station is JR Yonesaka Line Inukawa Station.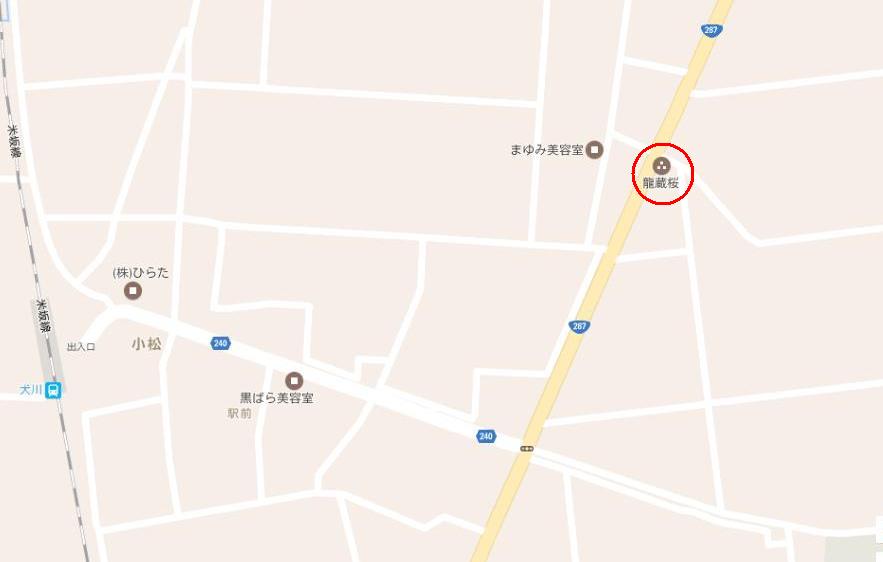 The end of this week is like in full bloom! Please come to see!
2017.04.18: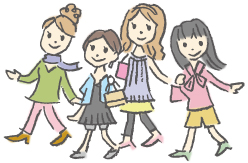 Sightseeing information search
Welcome to the Yamagata Prefecture