New edition [Yamagata sightseeing communication vol.35]
Yamagata sightseeing communication vol.35
The sightseeing communications being published by the Yamagata Prefecture sightseeing network section
has released it's latest news report.
<Contents>
1."Yamagata Biyori. (Always a perfect day to visit Yamagata.)" to the Yamagata Prefecture police Grant type of hospitality plan registration document was held.
2.We carried out top sales in Thailand.
3.Indonesian travel agency experienced winter charm of Yamagata Prefecture.
4.We saw the sights in Yamagata vandajie 2015 and publicized.
5.Yamagata Flower Galleria campaign 2015 is held!
6.Enjoy Spring Festivals!!
2015.03.31: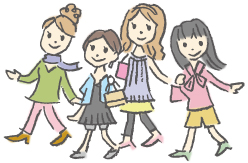 Sightseeing information search
Welcome to the Yamagata Prefecture