Meal of Dewa Shonai and trip (Shonai area) around culture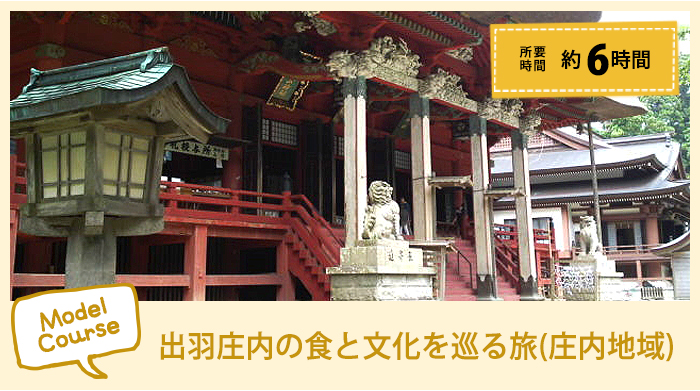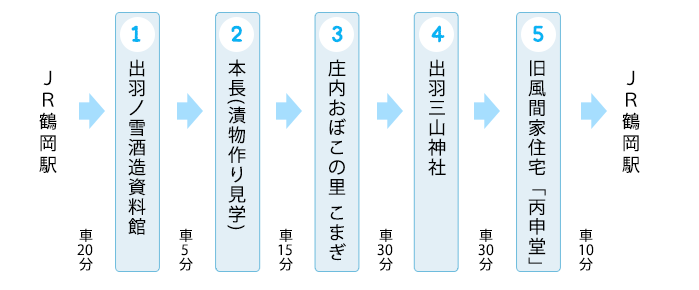 About six hours

Dewa no snow brewing museum (Tsuruoka-shi)
The U.S. place where here Shonai districts are one of the best in Japan. In mei*ji "Oyama" along with rough sea, it is long-established store of more than 380 years. Please see sake brewing method from the Edo era full of history that we load with great deal of effort with the cleanliness Wed of Mt. Gassan, cool and clear Akagawa running down from the mountains of Asahiyama line and high quality rice and produced, tools, way of rice, rice stubble of all parts of the world, the making of rice connection information display.
For more details, from this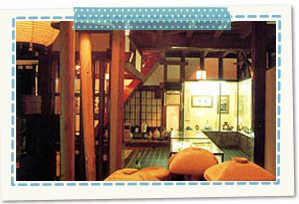 5 min by car
This head (Tsuruoka-shi)
We enjoy visit of the making of Kura, pickle while hearing story of convention vegetables of Tsuruoka in long-established store of pickle of Tsuruoka, this place head of reckoning. We take shopping after the visit at stand including sampling.
For more details, from this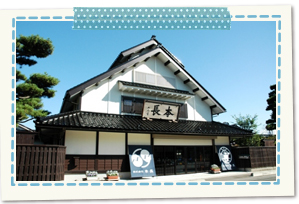 It is 15 minutes by car
This Shonai aunt village komagi (Tsuruoka-shi)
This Shonai aunt village komagideha, dishes oni eating a food with great relish using vegetables of special product of Shonai ♪ As direct marketing market and fresh fish shop are added, we can enjoy shopping to one's heart's content! In addition, we can relax slowly as there is hot spring.
For more information: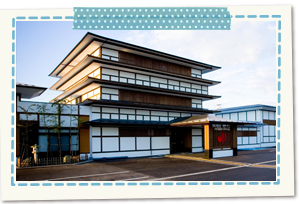 It is 30 minutes by car
Dewasanzan shrine Sanjin-go-saiden (Tsuruoka-shi)
We called ourselves "visit to east depths" in visiting the east in existing Dewa San-zan (Mt. Haguro-san, Mt. Gassan, Mount Yudono) to be conscious of Ise located the west. "Pilgrimage to the Ise Shrine" "was positive" and I could believe that it made "shade" and choice "pair" to see Dewa San-zan and was visited. It is unique main shrine which is named enshrining of more than two deities structure from place where three shrines of the Dewa San-zan is enshrined together. You are very powerful, and please feel power that is mystery in must-see here Dewasanzan shrine. Guidance of Buddhist monk is possible if we make a reservation.
For more details, from this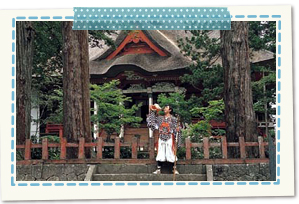 It is 30 minutes by car
House house (Tsuruoka-shi) between old customs
The Kazamas who developed as purveyor of Shonai feudal clan under Tsuruoka-jo Castle, and it was business magnate of 1, Tsuruoka later, and poured power into industrial promotion. Temple leaves way of prosperity as merchant's family with gate with a gable roof (the samurai family gate about 200 years ago) at the time for year of the thirty-third of the sexagenary cycles, samurai residence sign well by present head of a household, komigieimon in house and the thirty-third of the sexagenary cycles when we are based and were built of business for the Kazamas seven generations in 1896. Is appointed to country-designated important cultural property as precious history inheritance to report feature of business magnate of the past in now. Display special in hina doll of nidaimokueitokusaisaku which older sister of the ninth generation (Shinichi) left at time of hina doll of March, miniature dolls for the Girls' Festival which we bought on birth of Mrs. in Taiwan for the eighth generation, hina decoration of the Kazamas branch family, three Ichimatsu dolls which is sister.
For more details, from this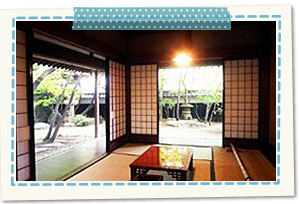 2014.12.01: | Course]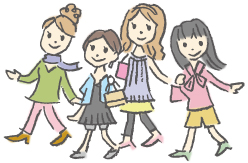 Sightseeing information search
Welcome to the Yamagata Prefecture