Trip (Mogami area) to rotate with pet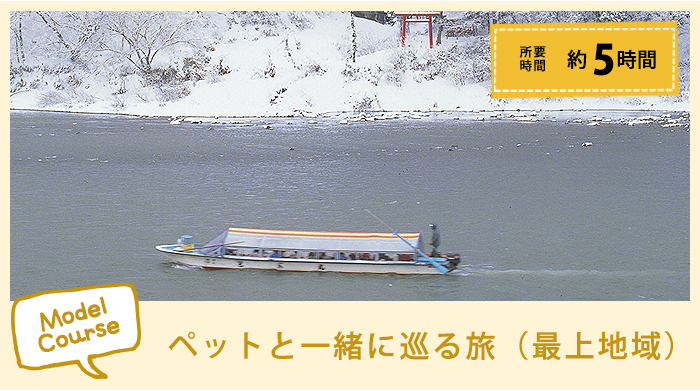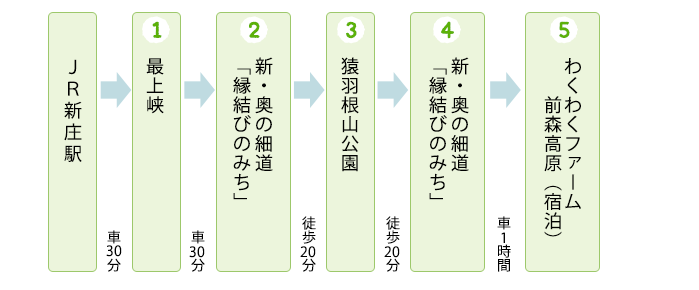 About five hours

・We follow manner rule, and let's prepare for belonging (cage, restroom goods, snacks) of pet well.
・We will confirm uneasy thing beforehand.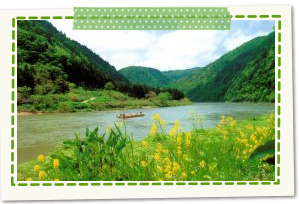 It is 30 minutes by car
New Oku-no-Hosomichi "rises of matchmaking" (Funagata-machi)
Hiking course that goes along Promenade entering monkey Haneyama Park that matchmaking, child, macrobiotic guardian deity of children are worshiped via Ohirayama at JR Funagata Station. 6km in total length. We park near JR Funagata Station, and let's take a walk leisurely.
For more details, from this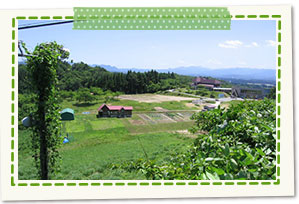 It is 20 minutes on foot
Monkey Haneyama Park (Funagata-machi)
Enjoy, and seasonal flowers such as cherry blossoms, ayame, cosmos can overlook Mogami River or Mt. Gassan. In Park, Poetry Monument of Mokichi, Historical Museum, agriculture and forestry fishery experience training hall are maintained. In addition, adjacent monkey Haneyama guardian deity of children is counted among the Japan's three biggest guardian deities of children, and child, relationship are constipated from the old days, and thick faith is put as macrobiotic God.
For more details, from this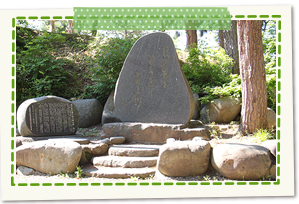 It is 20 minutes on foot
New Oku-no-Hosomichi "rises of matchmaking" (Funagata-machi)
Outward trip to JR Funagata Station. Let's walk leisurely
For more details, from this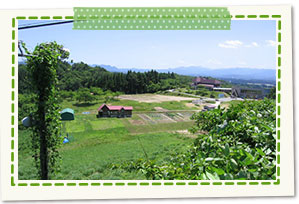 It is one hour by car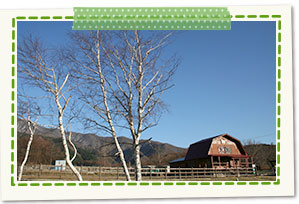 2014.12.09: | Course]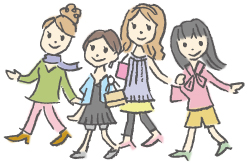 Sightseeing information search
Welcome to the Yamagata Prefecture