Guidance of trip of eco-friendly Yamagata
Guidance ~ of trip of Yamagata who is kind to ~ environment
Do you know that quick-charger for electric car is installed in most of "Roadside Station" in Yamagata Prefecture, everybody?
It is installed in "Roadside Station" of 15 of 17 places of prefecture at present and is going to increase in future. This Establishment rate anything and "the national first place!" Commencing with discharge restraint of greenhouse gas and spread of next-generation cars promotion, we are connected by Yamagata destination campaign for convenience improvement of one visiting the prefecture.
Furthermore, during Yamagata destination campaign period, campaigns that rent-a-car fare of electric car becomes economical are carried out, and the system which citizen of the prefecture is united, and does "hospitality" is set. When the prefecture is made a round trip of when Yamagata came by all means, how about thoroughly enjoying "trip of eco-friendly Yamagata?"
◇Establishment map of quick-charger for electric car in Yamagata Prefecture◇
http://www.pref.yamagata.jp/ou/kankyoenergy/050015/syou-energy/evcar_qccharge. html
2014.07.01: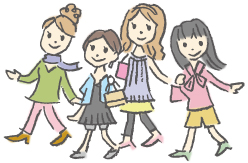 Sightseeing information search
Welcome to the Yamagata Prefecture