Under Yonezawa pass (all Yonezawa city route buses daily free-to-ride ticket) to get on popular sale!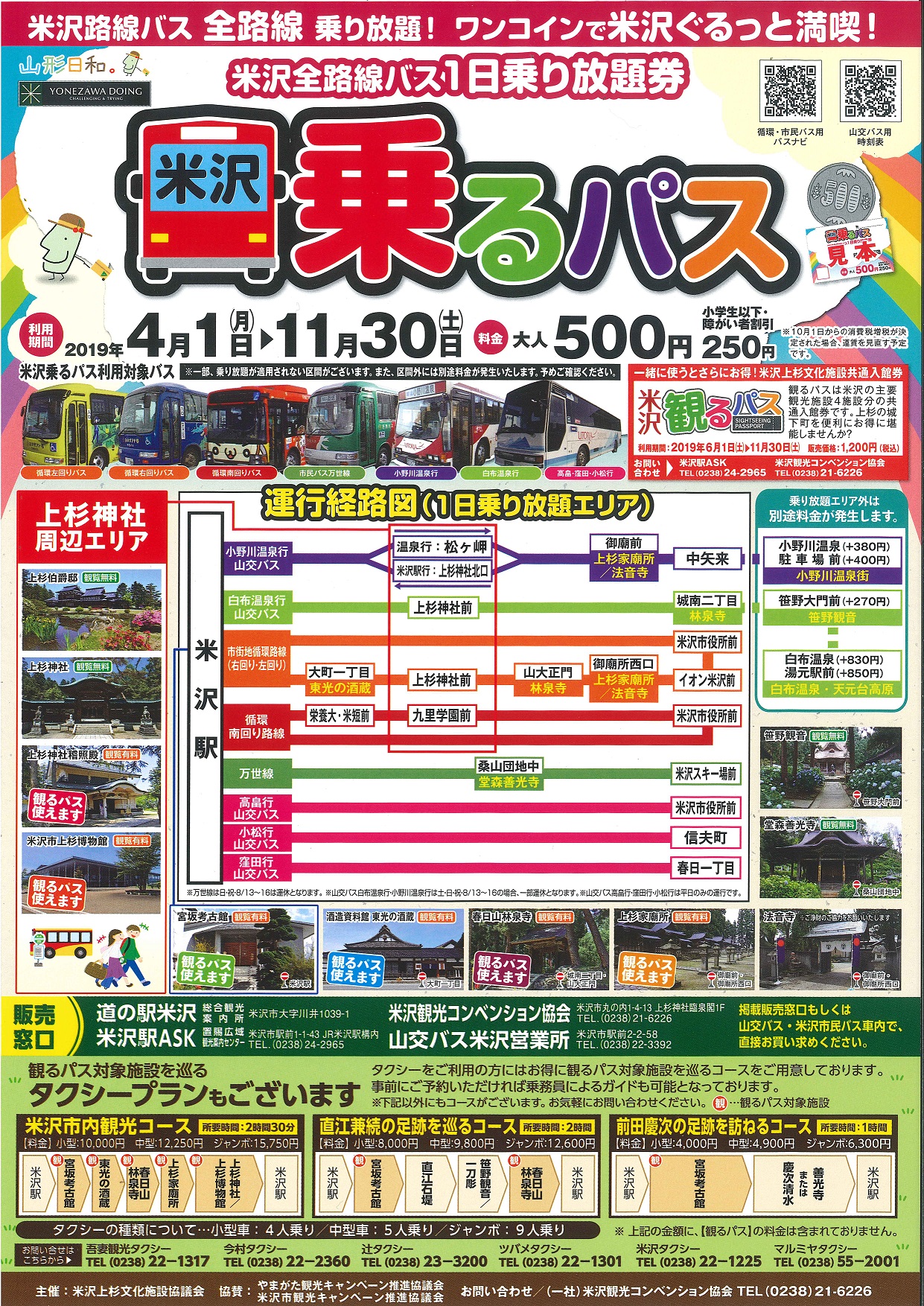 By daily bus free-to-ride in Yonezawa-shi, we enjoy sightseeing of Yonezawa!
All route buses (circulation bus clockwise counter-clockwise direction, south circumference, citizen's bus) in Yonezawa-shi
And it is specific section of Yamako bus 
Can ride these lines unlimitedly whole day; 500 yen a day

It is convenient daily bus ticket to see the sights of Yonezawa!

Period of use
From Monday, April 1 to Saturday, November 30
Sales price 500 yen
The sale window bus inside of car
     Yonezawa Station tourist information center Aske
     Association of Yonezawa sightseeing convention tourist information center (the Uesugi Shrine)
     Roadside Station Yonezawa synthesis tourist information center

Please use!

Pass (admission ticket common throughout Uesugi culture facility) which watches Yonezawa sold from June 1
When we have you buy together, and sightseeing uses this, it is convenient.
2019.04.06: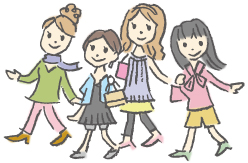 Sightseeing information search
Welcome to the Yamagata Prefecture