Yamagata sightseeing communication vol.34
Yamagata sightseeing communication vol.34
The sightseeing communications being published by the Yamagata Prefecture sightseeing network section
has released it's latest news report.
<Contents>
1.Yamagata DC result combination press release and result presentation are held
2.Yamagata child sightseeing ambassador certificate investiture
3.We carry out top sales in Taiwan and Malaysia, Singapore
4.We participate in the 24th international meeting expo
5.We are raising your "Yamagata Biyori. (Always a perfect day to visit Yamagata.)"!
6."Corridor campaign that there was of Yamagata Okitama winter" now being held!
7.Zao Juhyo tree (tree rime) light up and "Juhyo tree (tree rime) fantasy corridor" tour holding!
2014.12.26: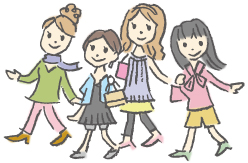 Sightseeing information search
Welcome to the Yamagata Prefecture