Rikuu East line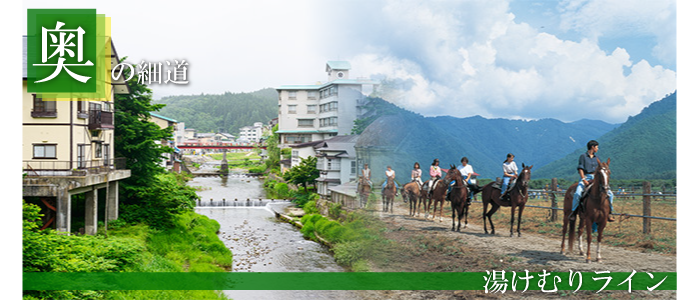 ---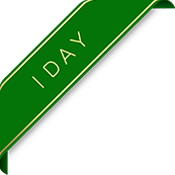 Rikuu East line
It is about 25 minutes by car
Kawanoeki Yanachaya Mogami [lunch]
Location Mogami-machi
Plan for stay time: About one hour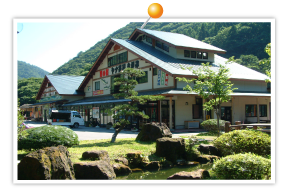 Sweetfish, direct marketing of sweetfish sky ramen, firing length that sweetfish entered whole one of them sell local special product and Delicacy such as fresh, safe farm products, wild plants of of "incense in the four seasons" directly including delicious Mogami premature delivery Juwari soba in Yana-cha-ya Mogami (tea house).
It is about 40 minutes by car
Location Mogami-machi
Plan for stay time: About two hours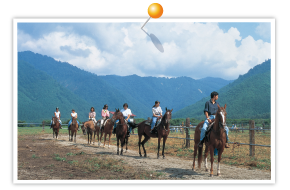 We offer various Nature Experience in outdoor park where very large grassy plain spreads.
Experience-based menu to be able to enjoy in horseback riding experience, ceramic art classroom, auto camp, handmade experience of sausage ice cream, families including Soba Making Experience in group loads to full capacity.
It is about 35 minutes by car
Akakura Onsen [accommodation]
Location Mogami-machi
Plan for stay time: Accommodation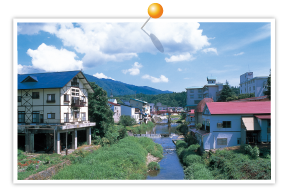 It is about ten minutes by car
Hojin-no-Ie (old Ariji's residence)
Location Mogami-machi
Plan for stay time: About one hour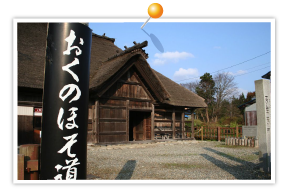 It is about one hour by car
2014.05.09: | Course]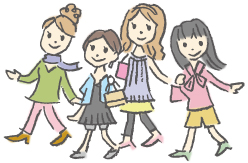 Sightseeing information search
Welcome to the Yamagata Prefecture