Kahoku-cho| Walking course through the rural district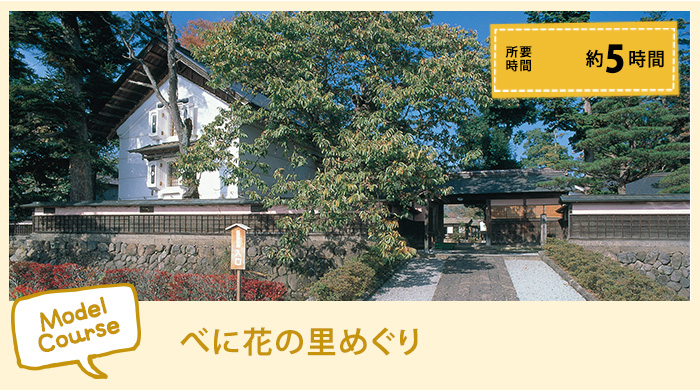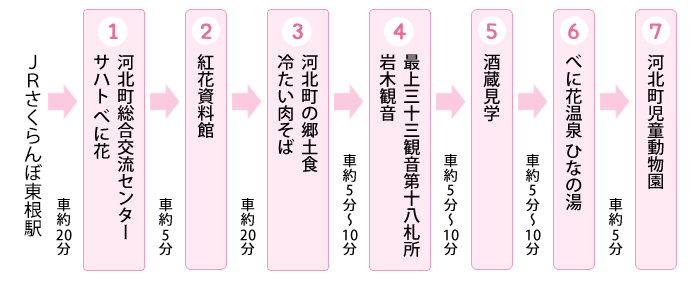 Approximately five hours

JR Sakurambo-Higashine Station (car than Tohoku Chuo Expressway Higashine I.C. for 11 minutes 5.4�)

sahato beni flower whole sky lap theater "Benibana sho"
By large picture system to project on dome screen, the picture world of force perfect score not to be able to taste with plane screen can have an experience.
Specifically, from this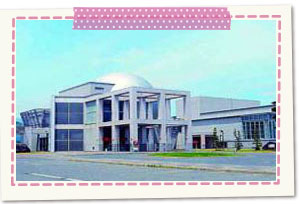 It is approximately five minutes by car
Safflower Museum
In Safflower Museum kosentaigen (put diaphragm by oneself, and can make original handkerchief only for one piece in the world!) But, we can do it. In safflower anthesis from the end of June to the beginning of July, you can see safflower field spreading out in museum. You can thoroughly enjoy local cuisine in restaurant beni flower eight beauty spots hermitage in museum. (content varies according to season)
※Guide in kosentaigen, hall requires reservation until one week ago. Meal in eight beauty spots hermitage requires reservation until four days ago.
Specifically, from this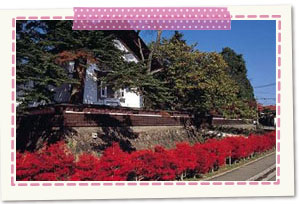 It is approximately seven minutes by car
The Mogami Sanju-san Kannon 18th bill place Iwaki Kannon
Story of the chief priest and prayer are possible in the Mogami Sanju-san Kannon hallowed ground 18th bill place "Iwaki Kannon", too. "The Iwaki Kannon" is famous as the Kannon of matchmaking as secret power spot in hometown.
※Other than winter
※The pivot inquire for prayer story of the chief priest
Specifically, from this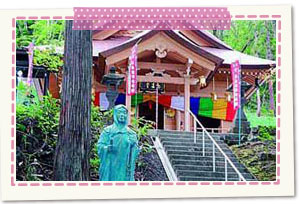 It is 5-10 minutes by car
Visit to sake brewery
[sake brewery of Murayama area]
Asahi-gawa River brewing / steep mountain brewing / "sake brewery museum of Mt. Gassan" Gassan Shuzo / Kotobuki Toraya brewing / Shitara Sake Brewery / shuhoshuzojo / Suzuki brewing (shi) / Takagi brewing / Chiyo Kotobuki Toraya / Dewa cherry tree brewing / Furusawa brewing / Mitobe brewing / Rokkasen / Wada Brewery (shi)
Specifically, from this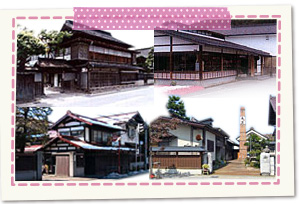 It is approximately five minutes by car
Benibana Onsen Hina-no-Yu
Feeling can be refreshed in Benibana Onsen "Hina-no-Yu", too.
※Please refrain from bathing after drinking.
Specifically, from this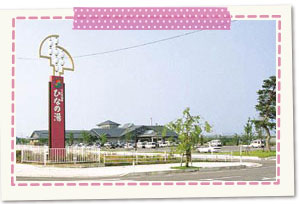 Goal!
2014.02.03: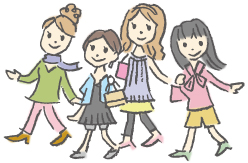 Sightseeing information search
Welcome to the Yamagata Prefecture