Asahi-machi| Visiting Asahi-machi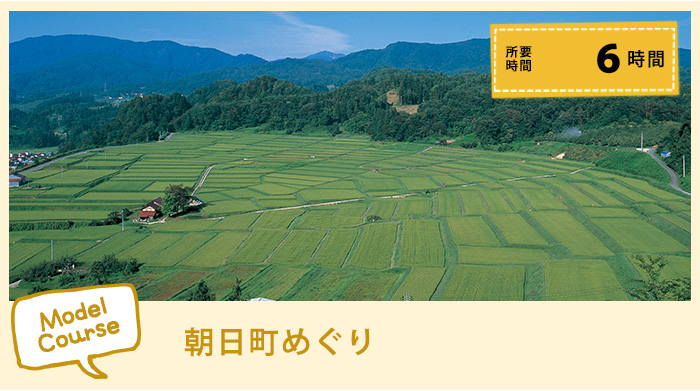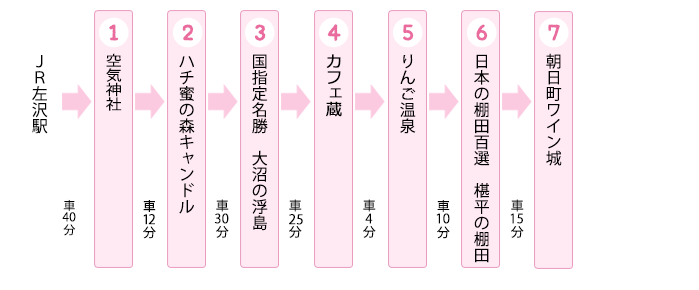 Six hours

JR Aterazawa Station (car than Yamagata Expressway Sagae S.A (smart IC) approximately 25 minutes, 21.6�)

Kuki Shrine
Present from space filled with mysteries in the world without kind. We go through monument of "Thu, Tue, Sat, Fri, Wed" said to be five elements to prepare space into, and there is "Kuki Shrine" which assumed our irreplaceable atmosphere (air) symbol in the slightly elevated Mori-no-Yama top covered in beech forest. We project figure of seasonal nature, and main hall is put in the basement, and mirror of 5 meters square stainless steel board is opened to the public by "air festival".
For more details, from this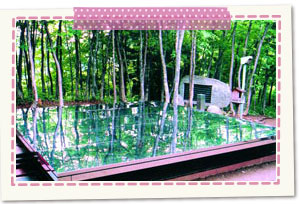 It is 12 minutes by car
Mori candles made of honey
"Honey candle" is made only with nest of bee and gives off brightly calm light not to come out of oil smoke. As Mori plan of bee honey, we hold experience-based lecture other than the making of honey candle through bee observation, the year including the Mori exploration of bee honey.
For more details, from this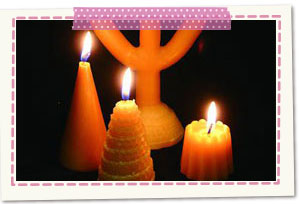 It is 30 minutes by car
Floating island of country designation natural beauty spot Onuma
We were discovered for Hakuho nine years (681 years) by mountains mountaineering ascetic and, in 1925, were appointed in excellent scenic spot of country. On the lake where wave among trees counting age of ancient times is quiet, islands of big things and small things more than 60 float and can see mysterious scene. There is walk way around marsh and can observe approximately 300 kinds of plants growing wild.
For more details, from this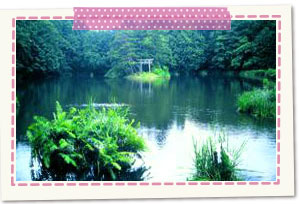 It is 25 minutes by car
Cafe Kura
Modern cafe which repaired Kura of the Edo era. Lunch and ostrich made specially in Asahi-machi which selected carefully cook material and can thoroughly enjoy sweets using apple and honey of special product in the same way.
For more details, from this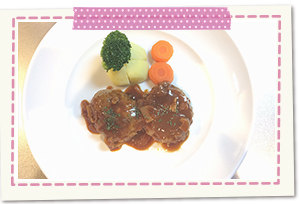 It is four minutes by car
Apple hot springs
Oh, with strong alkali spring quality that is rare even if Ringo Onsen is northeastern, soft and smooth means means is bath of sop. There are Ringo Onsen annex open-air bath, world apple garden, and nomboka Mori can overlook Hayama, Mt. Gassan, Asahi Peaks. We feel the sky and apple which we have finished finishing to be closest, and heart is hot spring coming loose.
For more details, from this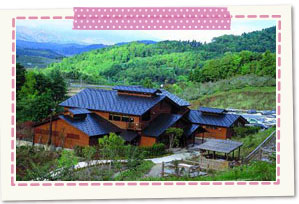 It is ten minutes by car
Tanada of Japanese tanadenhyakusensawarahei
We were authorized in 1999 by "Japanese Tanada 100 selections" of Ministry of Agriculture, Forestry and Fisheries. Very large Tanada of 14ha (208 pieces) opens on gentle slope that spread out into a fan form. From Ippommatsu Park with Lilium rubellum garden, we can overlook Tanada who harmonized with the neighboring mountains and villages well. "Dark (we hang stake) of stake" forms a line regularly in autumn, and the scenery lets you feel Hara scenery of Japan.
For more details, from this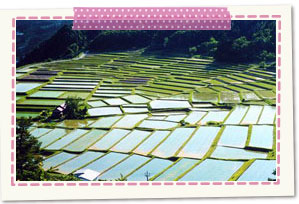 It is 15 minutes by car
Asahi-machi wine castle
By high quality grape and latest brewing technology, flavor brings on sweet-smelling wine standing out while being based on long tradition and experience in winery which came from climate of Yamagata. We can sample wine and brandy more than 20 kinds while company vineyard spreading out in front, and observing bottle processes. Original label which we put favorite photographs in is done.
For more details, from this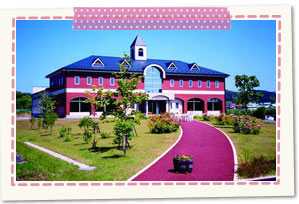 Goal!
2014.02.03: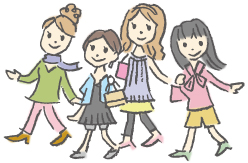 Sightseeing information search
Welcome to the Yamagata Prefecture