Higashine-shi| Over higashineno delicious (Delicious) culture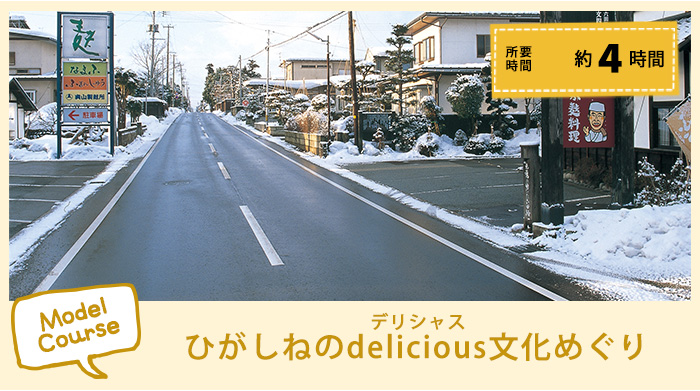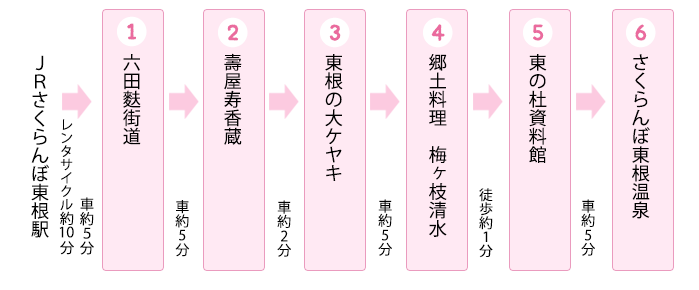 About four hours

We drop in and spot
●Farmers Market stop by; popora
Direct sale place of the JA direct management that fresh fruit or vegetables are displayed at is popularity spot full of many customers with the opening time every morning. We keep sale service to see face of producer in mind so that customer is safe, and relief can purchase.
・Business Hours From June to October 9:00 ~ 17:30 from November to May 9:30-17:30)
●Genius of higashineatsumare play! asobia land
It is Utopia of play that can bring up independence and social nature, originality wealthily while children feel the four seasons. Other than large net playground equipment and soft and fluffy dome, adventure open space, how to play including agriculture experience are each.
・No charge for admission
・Opening hours: From April to September 9:00 ~ 18:00 from October to March 9:00-16:00 (closed days: on every month second Wednesday for New Year holidays)

Muda gluten way (rokutafukaido)
In "Muda accommodation which ever prospered as post town of Dewa way," coming gluten place preparing links the eaves from the Edo era. Using sentence Shiro gluten and gluten tour of the plant and gluten in gluten place made of Okuyama can try dishes or cake full of variety. You can enjoy experience and gluten Kaiseki made with fried gluten if you make a reservation.
For more details, from this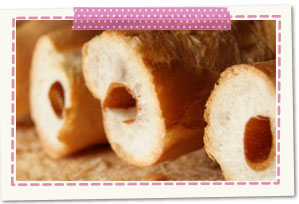 It is about five minutes by car
Toshi-ya Kotobuki incense Kura (kotobukiyajukoukura)
Discerning pickles which do not use food additives at all form a line in shop. "Madder princess" who pickled fully-ripened Setta plum from Higashine with homemade cider vinegar and sugar attracts Gifts and gift-giving with our shop sign product.
For more details, from this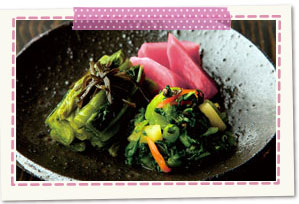 It is about two minutes by car
Higashine-no-Okeyaki (Zelkova) (higashinenookeyaki)
It is estimated country-designated special natural monument more than 1,500 years years old. 28m in height, thickness of trunk swell in east yokozunas in Japanese zelkova ranking table at 16m; is number one in Japan. Legend that happiness comes when we collect three pieces of leaves falling from Taiki is attractive as power spot to remain.
For more details, from this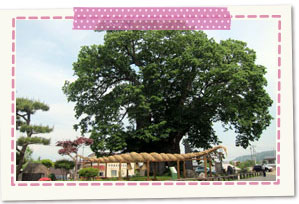 It is about five minutes by car
Local cuisine plum ka branch Shimizu (kyodoryorimegasuzu)
You can eat local cuisine coming to Higashine for a long time in sitting room in a warehouse of old folk house. sendai* baachanno of storekeeper is one featuring power to overflow. As reservation is necessary, please contact by menu beforehand.
For more details, from this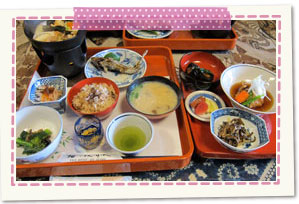 It is about one minute on foot
Higashi-no-mori Museum (we pile Higashino and do and feel Ryo to be)
It is Historical Museum organized using old sake brewery. Documents from Jomon period to modern times and about 500 points of good old life tools are displayed. With atmosphere of traditional sake brewery, we can feel history of Higashine. Admission for free. Opening time from April to October 9:30 ~ 16:30 from November to March 10:00-16:00 (closed days: every Monday on Sundays and holidays the next day on the end of the month)
For more details, from this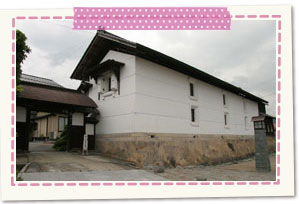 It is about five minutes by car
Sakurambo Higashine Onsen (it blooms)
It is quantity of water-rich hot spring resort watching beautiful rural scenery viewing Mt. Gassan, Hayama, Asahidake from a distance to the west. Other than inn and public bath of big things and small things, there is footbathing, too, and please spend slow time while taking a walk. Footbathing of pet is popular with lovers, too.
For more details, from this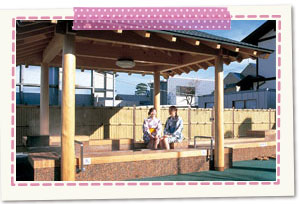 Goal!
2014.02.03: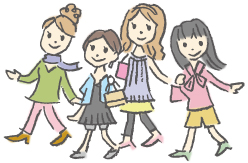 Sightseeing information search
Welcome to the Yamagata Prefecture