Yuza-machi| Visit gardens and view cultural assets(all year)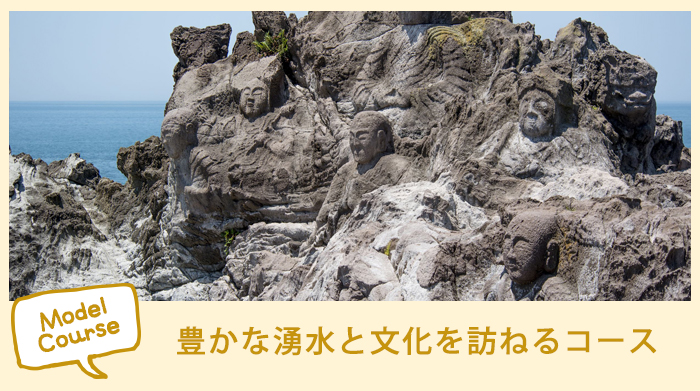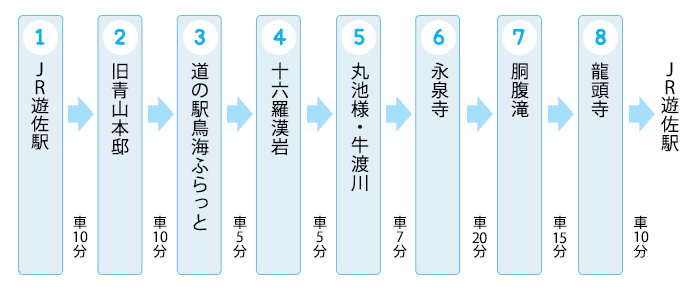 Two hours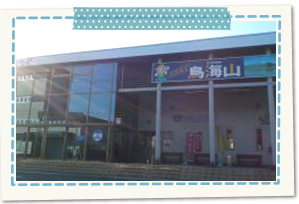 It is 15 minutes by car
Mt. Chokai-san Omonoimi Shrine Okaguchi, Warabi no shrine
We are informed kizu* with money of Emperor Kinmei 25 years (former more than 1,400 years). When accidents such as eruption happened in Mt. Chokai-san, there was hohei from the Imperial Court, and chinsai was performed. The head office is enshrined on the mountaintop, and shinto shrine at the foot of a mountain called "shrine of mouth" is enshrined in Fukura and two places of warabioka in the foot.
Enshrined deity big game mourning Oga
Annual Festival of May 3 is named Daiombei Festival.
Specifically, from this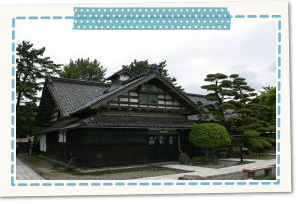 It is two minutes on foot
Large Bo, Izumi gate of a tenement house style
It is gabled roof flat two-piered gate with a gable roof made with total zelkova built in 1834 (Tenpo 5). Originally gate of a tenement house style did with house of vassal and employee who did person prefecture with thing made in outskirts of daimyo's mansion in Edo of feudal lord who governs over more than one prefecture daimyo from the hometown. How to build was determined by formality. Large Bo, Izumi gate of a tenement house style is poised to well equal more than 10000 formality.
In addition, chrysanthemum chapter is made on decoration tile of the eaves, and, as for having been allowed to build such a building, way of prosperity of Oizumi Bo at the time is indicated.
Specifically, from this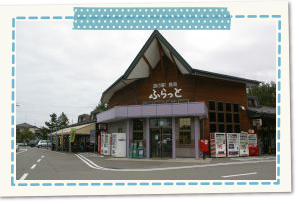 It is one minute on foot
Stem temple
Origin of name is seen in figure which dragon takes a nap when person who went and worshiped at the summit of Mt. Chokai-san sees bottom, and wound up coil and is said to be when just this ground was part of head of dragon. Worshiper does not die out in 11 Goddess of Mercy 19th bill place. In Nio Guardians, Indian; made; it is unusual. We are told that recovery from illness of crotch kuguriosuruto, chopsticks and perfect state of health have benefit
Specifically, from this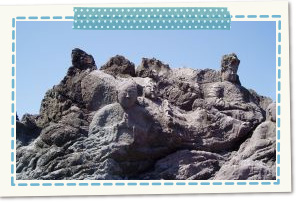 It is two minutes on foot
Bo, Yamamoto, garden
It is garden of Chokai (torinoumi) family which ran "Bo, Yamamoto" as lead family status of warabiokashugensanjusambo. Because there is to 100m above sea level, view is good, and, also, garden tree and wild grass are in full glory in spring with Natsuaki. It is garden which can enjoy taste seasonally.
Several hundred gold-banded lilies bloom in early summer, and there is person visiting for a community of fascinating flowers white. Thicket camellia in site touches many flowers in 300 years years old and said Furuki.
Specifically, from this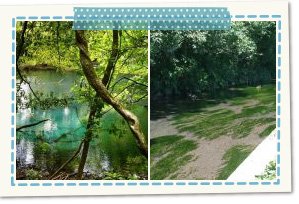 It is six minutes by car
Word ribeno building (reservation required)
We dismantle old folk house of the old Shonai feudal clan composition head Saitos built 300 years ago (1703) and are building restored to the original state using the material. Pillar and beam, horizontal piece of timber are not high-quality materials, but can have a glimpse of building at the time of going. We can taste flavor that gangs were different in when we hear old tale of meeting of the Yuza-machi notompin talk at this old folk house-like living room and fireplace edge.
Of course we can enjoy even visit of building.
Specifically, from this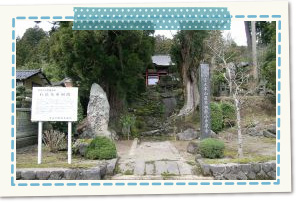 It is two minutes on foot
Kumano Shrine
We are informed the foundation with 834 years of the early period of peace. Shrine is excellent in gable-and-hip roof style.
It is informed that it was place of old Buddhist monk mountaineering asceticism.
It is the first stage of old mountain trail to Mt. Chokai-san, and it is informed that we are tied to Mt. Chokai-san faith and prospered.
It is famous Shinto shrine even that important formlessness folk cultural assets "Mt. Sugisawa Hiyama" of country is dedicated.
Specifically, from this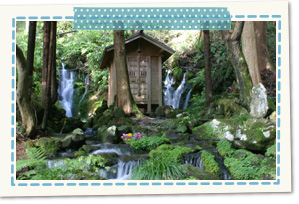 It is 15 minutes by car
2013.12.02: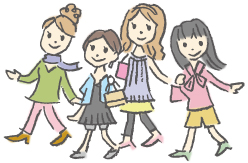 Sightseeing information search
Welcome to the Yamagata Prefecture