Tozawa-mura | Descent of the Mogami river and Genso-no-Mori (forest)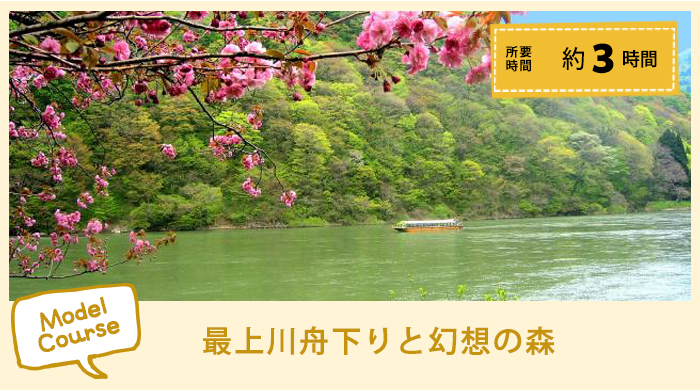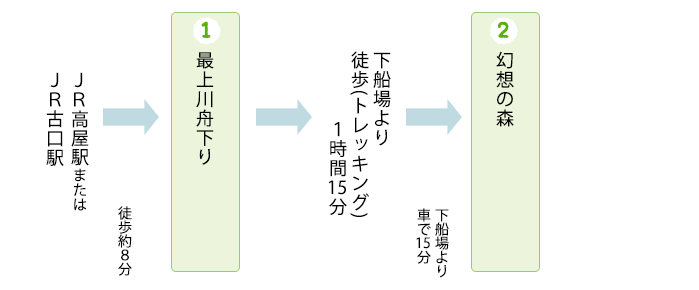 Approximately three hours

JR Furukuchi Station (car than Tohoku Chuo Expressway Higashine I.C. for approximately one hour ten minutes 60�)

Mogami barge descent
Floating on the Mogami River, enjoy the scenery of four seasons in Mogami-kyo from the boat while you are on Mogami River Boat Tour. "Kotatsu boat," Japanese-style boat equipped with kotatsu, runs during winter. Tourists on the boat tour surround the kotatsu, and smile spreads among them as they listen to boatman's brisk talk.
▼Specifically, from this 
Mogamikyo Bashou Line Kanko
Yoshitsune romance sightseeing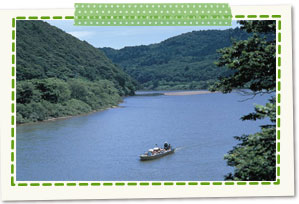 It is 15 minutes by car
Genso-no-Mori (forest)
Genso-no-Mori (forest) is stock of natural cedar for around 1,000 years years old, and state to lengthen in the sky so that branch divided into plural number from the root undulates is right fantastic. It is recommended in photography spot.
Specifically, from this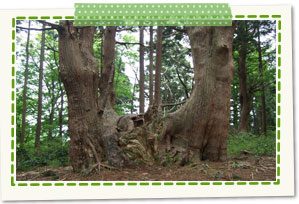 Goal!
2013.11.01: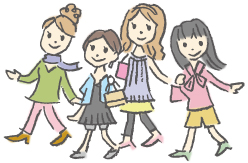 Sightseeing information search
Welcome to the Yamagata Prefecture