Oguni-machi| Natural walk Courses refresh in mind and body Tomo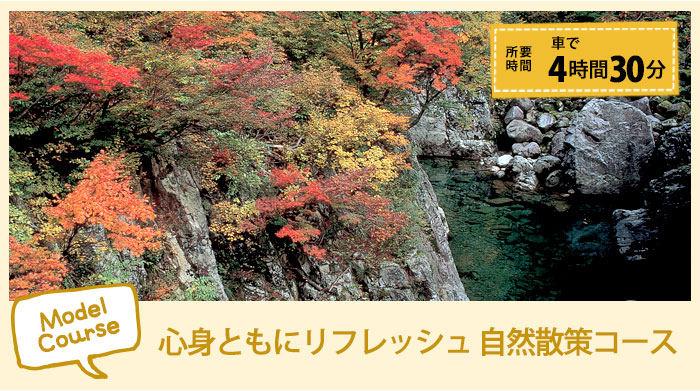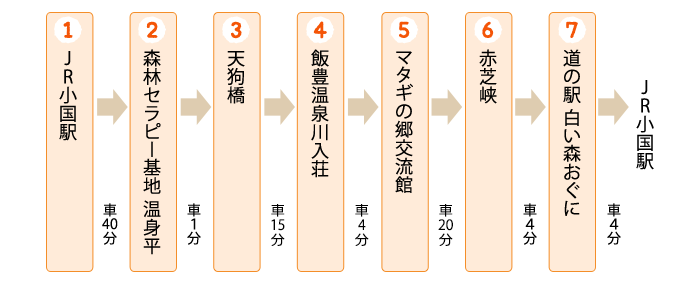 It is 4 hours 30 minutes by car

JR Oguni Station
Contrast of red roof and white wall was chosen as beautiful station building by 100 selections of northeastern stations.
For more details, from this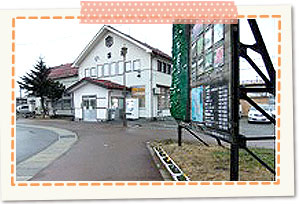 It is 40 minutes by car
The forest therapy base Nukumi-daira Flat
Natural wood that beech and Quercus crispula more than 250 through 300 years old stand in a row as for the Nukumi-daira Flat. We can feel fresh surprise and pleasure, profundity of Mori to be deep. We are authorized as Mori of extremely superior healing in the whole country's first "forest therapy base" in 2006.
For more details, from this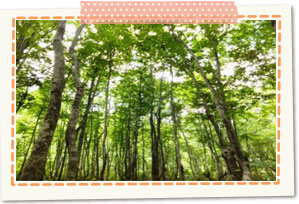 It is one minute by car
Tengu Bridge
Tengu Bridge which is built just before Iitoyo mountain cottage. We are transparent in emerald green, and it seems that descent from small Wed gathers little by little to the bottom of a river. The first page is red, and the mountaintop is dyed from Thu of riverside in autumn and can enjoy contrast that nature weaves.
For more details, from this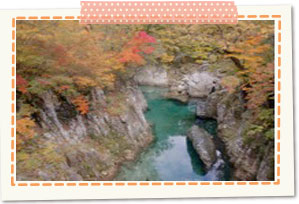 It is 15 minutes by car
Iide Hot Springs Kawairi-so
It is next to Japanese apricot skin-so, and it is pleased by relaxation and customer for quietness. Outdoor bath made with log house which can view Ide Mountain Range. We can take a bath seasonally while seeing the mountains and mountain stream of changing Iitoyo.
For more details, from this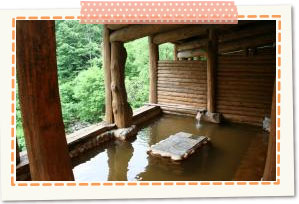 It is four minutes by car
matagi town interchange building
It is in Kotamagawa district handing down matagi culture for a long time and is document exhibition room to introduce history or culture of matagi to.
For more details, from this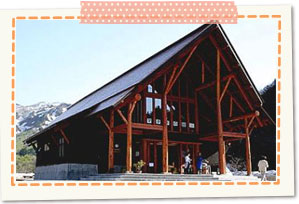 20 min by car
Akashiba-kyo
Colored leaves and reputation that are the best in arekawakyo belonging to Bandai-Asahi National Park are high in "akashibakyo" where Route 113 is along, and Promenade is maintained. The clear surface of the water, white bave rock harmonize with colored leaves of Thu well and attract person visiting.
(Promenade is closed down from snowfall to the melting snow period)
For more details, from this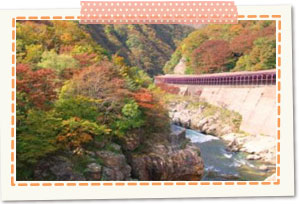 It is four minutes by car
Roadside Station "Shiroimori Oguni"
There are direct sale places of light meal and product product and can enjoy local cuisine which kept restaurant aiaideha good-quality local material alive.
For more details, from this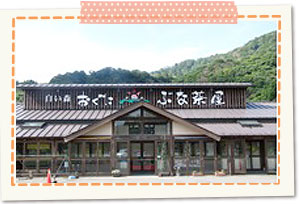 It is four minutes by car
        J R Oguni Station
2014.01.06: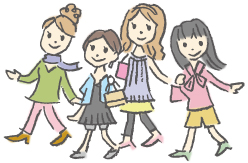 Sightseeing information search
Welcome to the Yamagata Prefecture