Nagai-shi| Prosperity place long cycling trip of Mogami River water transportation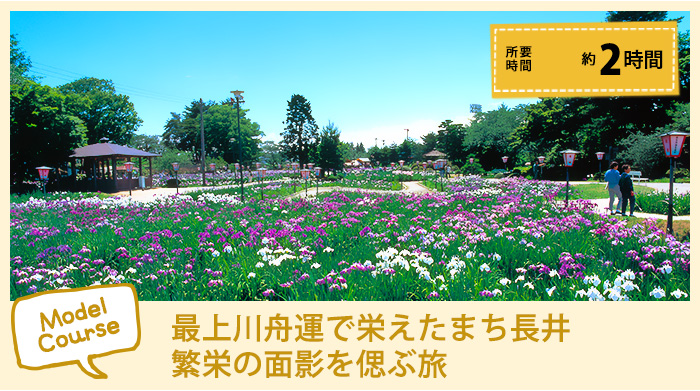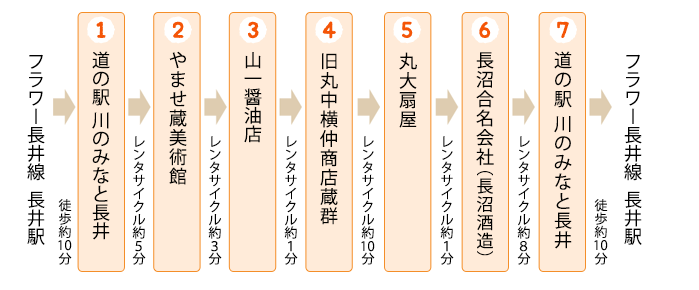 About two hours

・We can borrow rent-a-bicycle in all and Nagai of Roadside Station river. Free
・Nagai-shi tourist association    ・Sightseeing volunteer "village guide of long black lion"
・White azalea Festival (from the beginning of May to the end), ayame Festival (the early June and early July)
・Long black lion Festival (the end of May)
[Flower Nagai Line] Because this had many famous spots of flower along the line, the name was acquired.
Enjoy various flowers and green from spring to autumn and can enjoy silver world of one side in winter.

All and Nagai of Roadside Station river
"All and Nagai of river" are dispatch of sightseeing information, facilities introducing special product as doorway of Nagai-shi.
We provide information and thing which are available only in Nagai and are open as "interchange base of bustle" producing vitality in town.
For more details, from this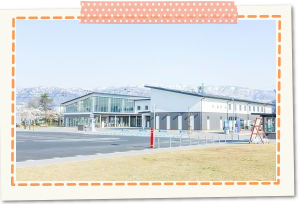 Rent-a-bicycle about five minutes
Yamase-Gura Museum
We treated fabrics for kimono cotton and hemp fabrics, veteran from Edo period and we were engaged in improvement of silk pongee after the Meiji era and built foundations of Tsumugi Nagai. It is dotted with storehouses after Edo period in site and is released now as art museum. In addition, waterway runs in site, and suikinkutsu is established in three places and becomes atmospheric appearance. (only on Friday, Saturday and Sunday day opening from 10:00 a.m. to 5:00 p.m.)
For more details, from this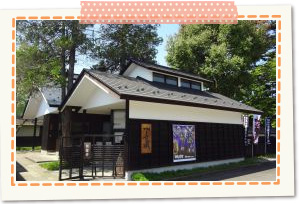 Rent-a-bicycle about three minutes
Yamaichi soy sauce restaurant
Secret Delicacy that a lot of hometown and repeaters from distant place particularly present head of a household inherits the from generation to generation manufacturing method as for miso and the soy sauce which are fitted with handicraft now by traditional technique is food that it is unusual which
"we let you open and feel
" is this shop, and is made.
In Tomo of rice, it is product quite popular with Gifts to snack of liquor.
For more details, from this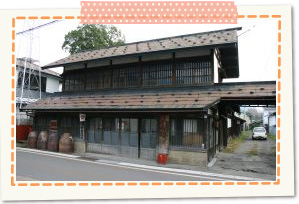 Rent-a-bicycle about one minute
Wide relation store Kura group in old circle
Because we ran wheat, sugar, wholesale of food once, five Kura forms a line on large site with longer direction together and are built. The building generation varies, and construction is different in Meiji, the early days of the Showa era each from the late Tokugawa period, too, and scale varies with three ken from six ken and a half, span two ken from four ken of length of a crossbeam, too. It is practical use-oriented Kura, but uses black lacquer bite in a part. Seeing from the east side, Kura of neighboring land is scenery that it is unusual for much Kura to be able to overlook aspect to form group in addition here, too. It is applied in Events of cafe and regional activation which redecorated store now.
For more details, from this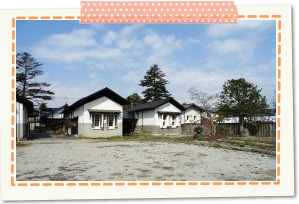 Rent-a-bicycle about ten minutes
Marudai fanmaker
It is building reminding me of prosperity of Mogami River water transportation that garden, each which main building of roof of thatch and sitting room in a warehouse, Wed and green weave in merchant's family who ran shop dealing in kimono fabrics harmonize with beautifully 300 years ago. The fresh humanity that Kozo Naganuma born in Marudai fanmakers in 1915 graduates from Tokyo Bijutsu school as for the Kozo Naganuma carving and modeling building, and it is sculptor, and is represented by the mother and the child image, work which expressed affection, besides, folk toy of collection is displayed, too.
For more details, from this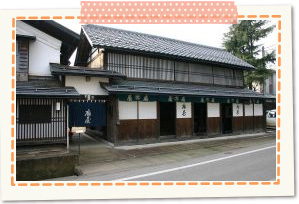 Rent-a-bicycle about one minute
Naganuma unlimited partnership (Naganuma brewing)
Because founding, the whole area are small cherry tree Castle ruins of the Middle Ages from 1916, facing the north of Tokamachi Highway, we have trademark of "small cherry tree". Very large site is dotted with six tangible cultural properties of Kura among store and central room, the training Kura, previous Kura, incorporation, new Kura. Central room is wooden one-story house gabled roof iron covering a roof with shingles (thatch) house with the entrance at the side parallel with the ridge and, between the foundation, earthen floor of 1838 (1838) and living room, two, is the upper section and merchant's family structure for Edo period spreading out.
For more details, from this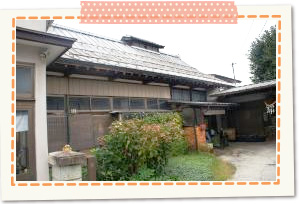 Rent-a-bicycle about eight minutes
All and Nagai of Roadside Station river
We return rent-a-bicycle, and let's go to Nagai Station.
About 10 minutes on foot
Flower Nagai Line Nagai Station
2018.01.26: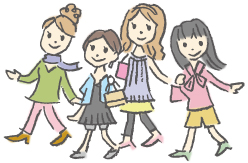 Sightseeing information search
Welcome to the Yamagata Prefecture