Nagai-shi| City that flourished by water transportation on the Mogami River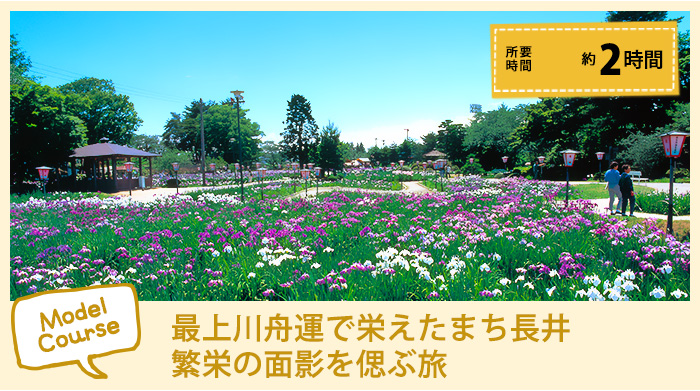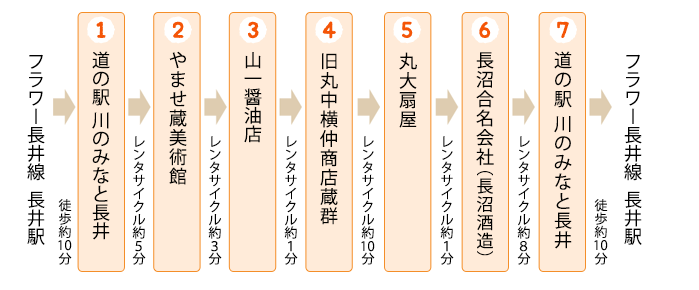 It is approximately three hours on foot

Yamagata Railroad Flower Nagai Line starting point Nagai Station getting off (car than Tohoku Expressway Iizaka, Fukushima I.C. for approximately one hour 30 minutes 70�)

Nagai Elementary School first school building
It is straight of expanding sideways, and outer wall is cinnabar red, and pillar is cream, and comparison is beautiful, and design which was elaborate for the front entrance circumference and upper eaves rotation is watched. We see the grand staircase of the internal front and meet, and there is. Large-scale wooden school building is building which there is no such precedent nationwide, and is very precious.
It is enrolled in tangible cultural property of country.
Specifically, from this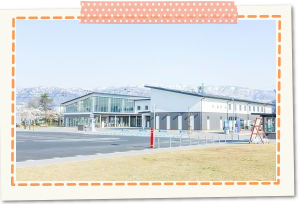 It is five minutes on foot
Mogami River foot pass
In riverside promenade flowing relaxedly, we can sense nature bodily. It is Koide anchorage trace, shrine anchorage trace.
(middle of April ~ Mogami riverside 1,000 cherry tree, remaining snow of Nishiyama the highlight)
Specifically, from this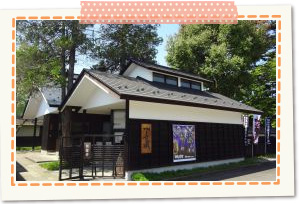 It is 20 minutes on foot
White azalea Park
Including Furuki of the 750 rest of life years old, azalea all in white of approximately 3,000 Ryukyu classes is in full glory. Azalea all in white is rare in the whole country.
(the seasonal ~ end out of anthesis /5 Mon)
Specifically, from this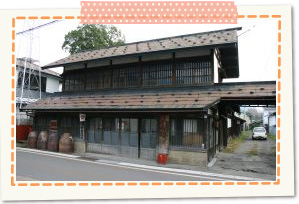 It is five minutes on foot
Aramachi Street area, Yamase-Gura Museum
We treated fabrics for kimono cotton and hemp fabrics, veteran from Edo period and we were engaged in improvement of silk pongee after the Meiji era and built foundations of Nagai pongee. It is dotted with storehouses after Edo period in site and is released now as art museum. In addition, waterway runs in site, and suikinkutsu is established in three places and becomes atmospheric appearance.
(only on Friday, Saturday and Sunday day opening from 10:00 a.m. to 5:00 p.m.)
Specifically, from this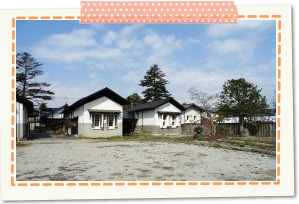 It is five minutes on foot
The Kuwajima Memorial
We investigate, and outer wall manufactured stone is ruin of old ophthalmology doctor's office with early Western-style buildings such as decoration of dormer window and fainiaru of roof of the Showa era.
We are appointed in tangible cultural property of city.
Specifically, from this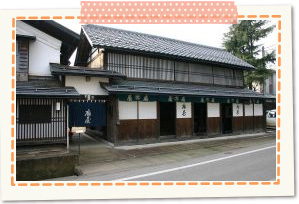 It is 20 minutes on foot
Forest, Marudai fanmaker (Kozo Naganuma carving and modeling building) of education
It is building reminding me of prosperity of Mogami River water transportation that garden, each which main building of roof of thatch and sitting room in a warehouse, Wed and green weave in merchant's family who ran shop dealing in kimono fabrics now 300 years ago harmonize with beautifully.
The fresh humanity that Kozo Naganuma born in Marudai fanmakers in 1915 graduates from Tokyo Bijutsu school as for the Kozo Naganuma carving and modeling building, and it is sculptor, and is represented by mother and the child image, work which expressed affection, besides, folk toy of collection is displayed, too.
Specifically, from this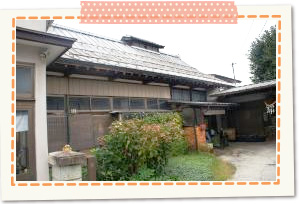 It is seven minutes on foot
Somiya shrine (treasury), *mombo (bonze of image of Kannon with a human body and a horse head)
It is Shinto shrine which formality named Nagai Ichinomiya is high in. Old shrine which is considered to be the foundation of Tamuramaro Sakanoueno. In main shrine and the very large precincts that we possessed including main hall, front shrine, shrine office, museum, wonderful personality is felt. Naoe cedar of Uesugi feudal clan chief vassal, Kanetsugu Naoe shu* eno nine soars. Place of Tenchijin relationship. There is unmissable value in treasury.
Specifically, from this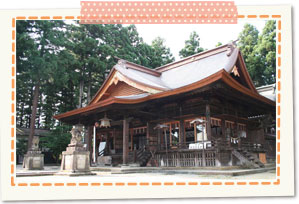 It is three minutes on foot
Iris Park
Ayame of 500 kinds of 1 million is in full glory. In Naka, Nagai Koshu Iris which is progenitor of Edo kind is kept carefully.
(anthesis /6 Mon from the middle to the beginning of July)
Specifically, from this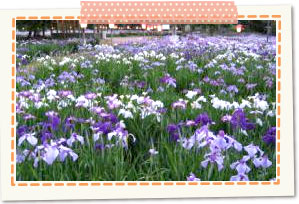 Goal!
2014.01.06: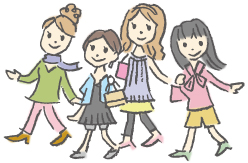 Sightseeing information search
Welcome to the Yamagata Prefecture