Iide-machi| Eat many food in Iide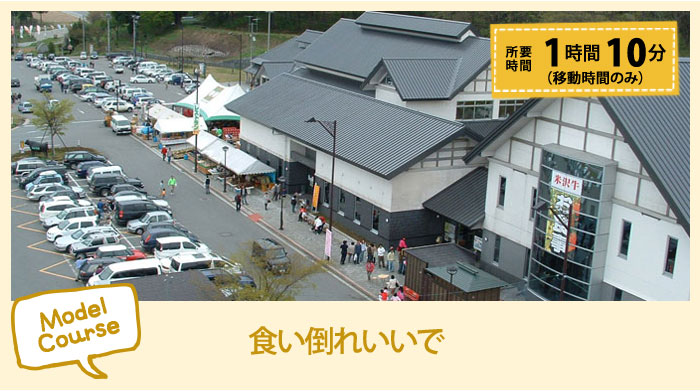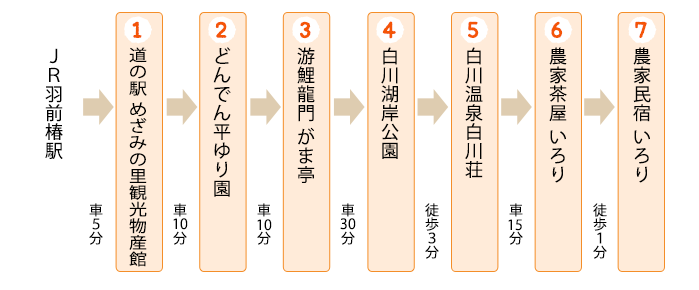 One hour ten minutes (only as for the moving time)

JR Uzentsubaki Station (car than Tohoku Expressway Iizaka, Fukushima I.C. for approximately one hour 30 minutes 58�)
There is each place free parking lot

Roadside Station "Mezami no Sato tourism product building"
It is Roadside Station at National highway No. 113. We sell Gifts or fresh vegetables, fruit. In addition, you can enjoy meal at restaurant, fast food corner. We can enjoy Strawberry picking in the end of June from the middle of February.
Specifically, from this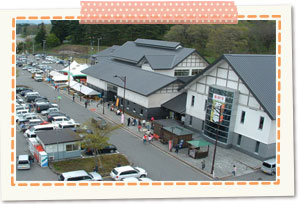 It is ten minutes by car
Dondondaira Lily Garden
It is the Tohoku's greatest Yurien!
Beautiful flower garden that lily of approximately 500,000 150 kinds blooms on very large site of 7ha (that is all for approximately four Tokyo Dome), and competes. We can look at best denensankyoshuraku in Japan from observation deck in garden.
In full bloom of lily: From the beginning of June to the end of July
Specifically, from this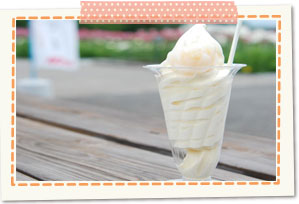 It is ten minutes by car
*koiryumon gama bower
We can taste Teuchi soba which proprietress of gama bower serves. One reservation can stay in this facility.
Specifically, from this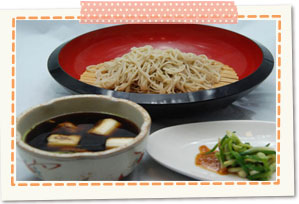 It is 30 minutes by car
Shirakawa lakefront Park
It is facility which can view Shirakawa shore among magnificent Ide Mountain Range. There is automatic Campsite near Shirakawa Onsen facility and can enjoy barbecue, outdoor including having a swim in a river in families. At multipurpose ground, park golf and tennis are possible, too.
Specifically, from this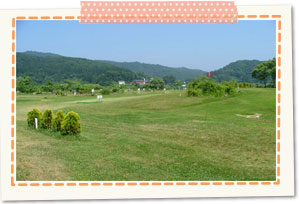 It is three minutes on foot
Shirakawa Onsen "Shirakawa So"
It is on foot Shirakawa shore side of Ide Mountain Range and can take a bath while feeling beauty of seasonal nature while being surrounded by Nature. Meal is local cuisine using products of the district ingredients. Raw sake to make at hotel is Delicacy of recommendation. After meal, you soak in hot water called Bijin-no-Yu Hot Springs, and please enjoy hot spring bath.
Specifically, from this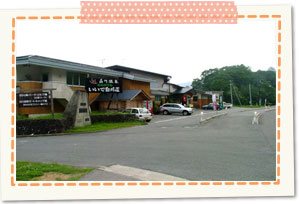 It is 15 minutes by car
Farmhouse teahouse hearth
It is tea dealer who can taste local cuisine which proprietress of farmhouse guest house serves. We offer hospitality with seasonal local cuisine of the season. Let's enjoy Slow Life with time and country dish flowing slowly.
Specifically, from this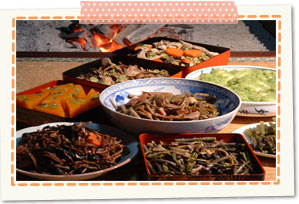 It is one minute on foot
Farmhouse guest house hearth
Farmhouse guest house with hearth. Proprietress (grandmother) good at telling an old tale is met. We cultivate delicious trouts through half a year. Welcome to hotel of the hokkori country.
Specifically, from this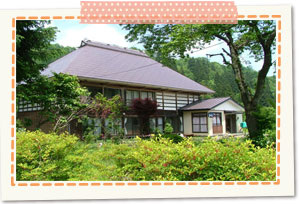 Goal (accommodation)
2014.01.06: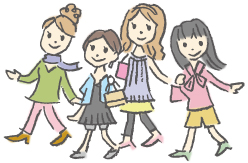 Sightseeing information search
Welcome to the Yamagata Prefecture