Yonezawa-shi| Trip to feel breath of the castle town Yonezawa history of Uesugi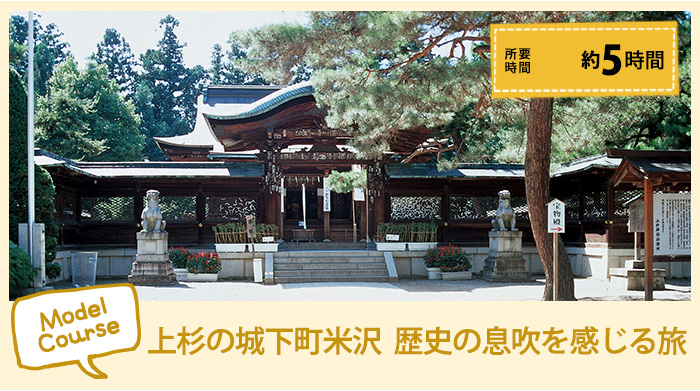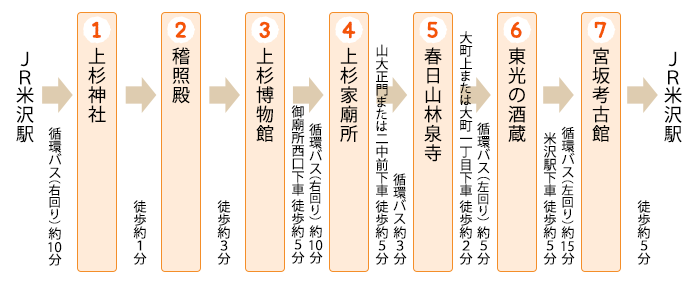 On foot four hours 30 minutes (is excluded at lunch, restroom, Gifts purchase time)

JR Yonezawa Station
Green window, byu plaza
byu plaza Yonezawa TEL 0238-22-1132
[line]
The JR Yamagata Shinkansen (the Fukushima Tokyo area ⇔ Yamagata Shinjyo area)
JR Ou Main Line (the Fukushima area ⇔ Yamagata Shinjyo area)
JR Yonesaka Line (the Yonezawa ⇔ Niigata area)
For more details, from this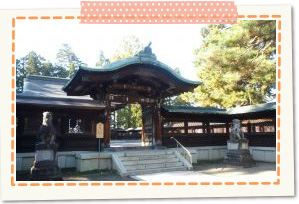 It is five minutes on foot
Miyasaka Archaeology Museum
It stores valuable document of approximately more than 700 point which late Zen Miyasaka assistant first generation director collected for life of 80 rest of life. Most are Yonezawa, archaeology, the history of Okitama district, folk documents. Armor, matchlock, a lot of Yonezawa feudal clan-affiliated important cultural properties including screen are included.
For more details, from this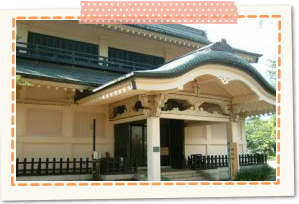 It is 30 minutes on foot
Uesugi Jinja Shrine
It is to Yonezawa Castle trace, and Kenshin Uesugi is worshiped.
We were rebuilt by Yonezawa big fire for destruction by fire, 12 years in 1919 by doctor of engineering from Yonezawa-shi, design of Chuta Ito. You can also visit Keisho-den in the premise which houses a collection of cultural properties related to Uesugi Family, and Yonezawa-shi Uesugi Museum nearby. Annual festival is held on April 29. Also, the shrine is used as the venue of Yonezawa Uesugi Festival and Uesugi Yuki-Doro Festival. It becomes famous spot of cherry tree.
For more details, from this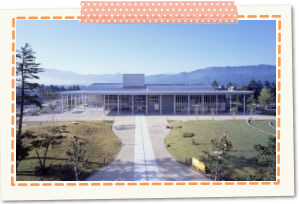 It is one minute on foot
Keishoden
It is displayed rouge place snow guard willow paulownia sentence plain silk trunk clothes, shoku々odoshifukukan, important post cultural assets, approximately 1,000 points including sword head light that Kenshin wore.
For more details, from this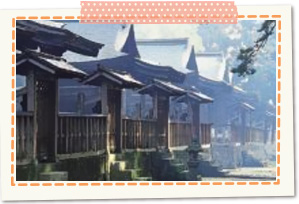 It is three minutes on foot
Uesugi Museum
"Denkoku-no-Mori (museum)" was born as museum, culture facility in Yonezawa-shi, Yamagata on September 29, 2001. In this facility, prefectural "Okitama culture hall" and two of municipal "Yonezawa-shi Uesugi Museum" were performed go* of. We hold music, event thing including drama in "Okitama culture hall".
For more details, from this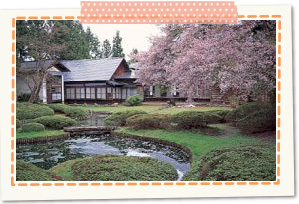 It is 30 minutes on foot
Uesugi-ke Byosho [Mausoleum of Uesugi Family]
Joss house of person of Uesugi since Prince Kenshin stands in a row. As for the joss house of Prince Kenshin in the center, it was done shinei in 1876.
For more details, from this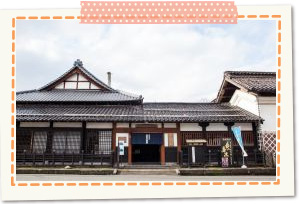 It is 30 minutes on foot
Kasugasan Rinsenji temple
Kagekatsu Uesugi was erected in the present location in 1617. Including the Uesugi wives of a nobleman such as picturesque scenery reception room chrysanthemum princess (Mrs. Koshu), Yozan concubine rich no, grave of 4 daikoshoseishitsuhimehime (Masayuki Hoshina daughter), there are direct river and mountain defense of a castle and couple sequel to, grave of Nobukiyo Takeda (6 men of Shingen) tojosugishishiko.
For more details, from this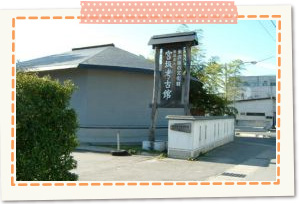 It is 15 minutes on foot
Sake-no-Sakagura
In hall which we established to have Kojima Sohonten (1597 founding) of "Toko" is old and deepen understanding of sake in Yonezawa feudal clan order liquor shop, we can enjoy various display of the reconstruction and sake brewing of house of liquor brewing. Free sampling is substantial at stand.
Kyoho Hina Doll is displayed in room in the Edo era of possession in winter.
For more details, from this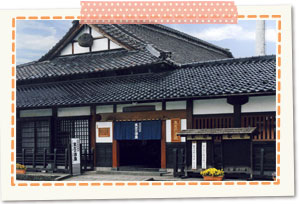 It is 25 minutes on foot
        J R Yonezawa Station
2014.01.06: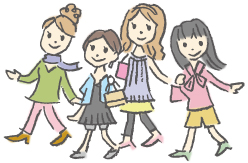 Sightseeing information search
Welcome to the Yamagata Prefecture