Let's experience the safflower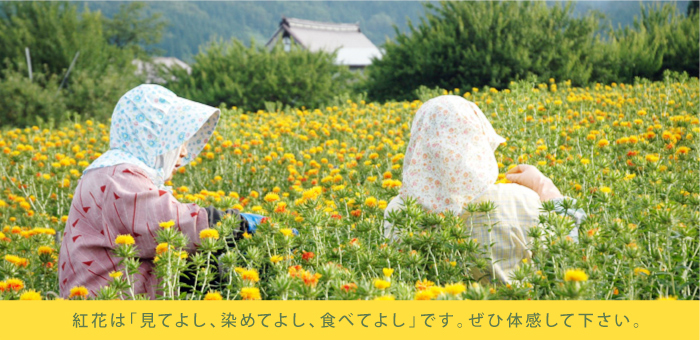 Experience-based contents
Temple Name
Place/traffic
Admission
Telephone, URL/message
Safflower Dyeing ・
Safflower pickpocket dyeing
Tendo-shi
My room
Honcho, Tendo-shi
1-1-2 the first floor of parute
-- - - - - - - - - - - - - - - - -
Tendo Station juxtaposition
Handkerchief one piece 1,080 yen (eight pieces or more)
It requires reservation until two days ago
Do you not dye dyed goods which are colorful to eyes by yourself? "Safflower pickpocket sen" using flower arrangement experience is possible, too.
("safflower pickpocket sen" limits at flowering time)
-- - - - - - - - - - - - - - - - - - - - - - - - - - - - - - - - - - - -
My room tel: 023-654-5045
Safflower Dyeing
Tendo-shi
Shogi irregularity
Tendo Tower
Tendo-shi
1273-2, Kunomoto
-- - - - - - - - - - - - - - - - -
Route 13 is along
1,545 yen (more than five people)
It requires reservation until three days ago
We dye one piece of handkerchief of large size. Chizuru Sagae instructs safflower dye, work completion exhaustively and painstakingly.
We can take work which we made home with us on the spot.
-- - - - - - - - - - - - - - - - - - - - - - - - - - - - - - - - - - - -
Shogimura Tendo Tower tel: 023-653-3222
Safflower Dyeing
(silk handkerchief dyeing)
Kahoku-cho
Safflower Museum
kawakitachotanijibo 1143
-- - - - - - - - - - - - - - - - -
Is car than Sakurambo-Higashine Station; 20 minutes
Handkerchief (very much): 1,600 yen
Handkerchief (the small): Preschool child ~ high school student 1,000 yen
※It requires reservation until one week before five or more
※It includes admission charges
Do you not make colorful rouge dyeing with your hand? As there is safflower field in site, we can actually look at blooming safflower in the beginning of July.
-- - - - - - - - - - - - - - - - - - - - - - - - - - - - - - - - - - - -
Kahoku-cho tourist association tel: 0237-72-3787
Safflower Dyeing/handwoven experience
Takahata-machi
Yoneori Center
7-1072, Fukuzawa, Takahata-machi, Higashiokitama-gun
-- - - - - - - - - - - - - - - - -
Route 13 is along
Handkerchief 1,500 yen (tax-included)
One week ago reservation required
We can enjoy Safflower Dyeing experience.
-- - - - - - - - - - - - - - - - - - - - - - - - - - - - - - - - - - - -
Yoneori Center tel: 0238-57-2140
Safflower Dyeing experience
Yonezawa-shi
Reed garden studio
5-2-104, Chuo, Yonezawa-shi
-- - - - - - - - - - - - - - - - -
It is ten minutes by car from Yonezawa Station
Handkerchief 1,000 yen
One week ago reservation required
Saturdays, Sundays, and holidays rest
We can enjoy experience of Safflower Dyeing.
-- - - - - - - - - - - - - - - - - - - - - - - - - - - - - - - - - - - -
Reed garden studio tel: 0238-23-6001
Safflower Dyeing/handwoven experience
Yonezawa-shi
Hall which is heated where Yonezawa textile dyeing and weaving studio is heated
1-2-37, Gobyo, Yonezawa-shi
-- - - - - - - - - - - - - - - - -
It is ten minutes by car from Yonezawa Station
(person of Uesugi burial ground this side)
Safflower Dyeing
Handkerchief 1,080 yen
Scarf 2,700 yen
Handwoven
Silk coaster (two pieces of one set) 2,160 yen
Table center 2,700 yen
We can enjoy Safflower Dyeing experience.
-- - - - - - - - - - - - - - - - - - - - - - - - - - - - - - - - - - - -
Tachi tel: which is boiled where Yonezawa textile dyeing and weaving studio is heated 0238-24-0268
Safflower Dyeing experience
Yonezawa-shi
Yonezawa new field
2-3-36, Matsugasaki, Yonezawa-shi
-- - - - - - - - - - - - - - - - -
It is ten minutes by car from Yonezawa Station
Handkerchief 1,080 yen
Three days ago reservation required
We take a rest on Saturdays, Sundays, and holidays (consultation required)
We can enjoy experience of Safflower Dyeing.
-- - - - - - - - - - - - - - - - - - - - - - - - - - - - - - - - - - - -
Safflower Dyeing Nitta tel: 0238-23-7717

Experience-based contents
Temple Name
Place/traffic
Admission
Telephone, URL/message
The Star Festival decoration and the making of work using Safflower Dyeing experience/safflower pigment
Shirataka-machi
Cultural exchange center
AYu: M (ayumu)
7331, Ayukai, Shiratakamachi
-- - - - - - - - - - - - - - - - -
"Shikinosato Station" getting off is about 4 minutes on foot in Yamagata Railroad Flower Nagai Line [for rough grindstone]
Safflower Dyeing experience
Stall dyeing (silk) 4,000 yen
Handkerchief dyeing 1,200 yen
Free of charge made with work
Please enjoy valuable experience that there is only in Shiratakamachi at this time that we watch art work of safflower on seeing safflower field and make the Star Festival decoration and works (big we put picture) using Japanese paper which we dyed with pigment of Safflower Dyeing and safflower.
<Date and Time> Saturday, July 7
10:30 ~ (Safflower Dyeing experience)
11:30 ~ (Safflower Dyeing experience)
13:30 ~ (the making of work)
※It requires reservation until Friday, June 29
-- - - - - - - - - - - - - - - - - - - - - - - - - - - - - - - - - - - -
Shirataka-cho Tourist Association tel: 0238-86-0086
The making of Safflower Dyeing, safflower knob, deep red rice cake
Shirataka-machi
Hall of safflower
1707-1, Juo, Shirataka-machi
-- - - - - - - - - - - - - - - - -
It is five minutes by car from Flower Nagai Line Arato Station
<Safflower Dyeing>
Silk handkerchief: 1,500 yen
Cotton handkerchief: 1,300 yen
It requires reservation until two days ago
<safflower knob>
Around 30 minutes 500 yen (we take away flower which we picked up)
In membership system farmhouse guest house where rural living can actually stay at, do you not rediscover deep red charm through experience using safflower?
-- - - - - - - - - - - - - - - - - - - - - - - - - - - - - - - - - - - -
Hall tel of safflower: 0238-85-1883
 Do Safflower Dyeing,
Process of one one was surprising continuation.
It is large cheers for appearance that it is likely that we nominate cheers for ambiguous change and are surprised at color gradually soaking into cloth and are also beautiful.
It was very impressive experience.
 We learn about folkcraft of Yamagata
We could have a valuable experience and were glad very much.
We were pleased with the world if it seemed only and were able to take wonderful work home with us as souvenir.
 We want to use that handkerchief which we dyed by oneself carefully all the time.
 When, by process of Safflower Dyeing, we mixed citric acid,
There were pink and red, various colors including orange and was impressed very much. We were enchanted by beauty that safflower which went up was colored dyeing.
  We challenged Safflower Dyeing of different color some other time
   We come over and do.
As for two pigments, karusamin (red) and safrole yellow (yellow) that safflower had, the beauty has been enjoyed as natural coloring agent.
 After having worked to skip yellow and unique smell as for the edible revolt flower, it is ingredients attaching color to various dishes.
 In addition, Wakana thinned out in process to bring up safflower is ingredient which is very delicious without habit. In late years, as new ingredients, came to be sold in supermarket or selling directly to the consumer place. Thing which dried Wakana in the sun becomes "Wakana airing" and is most suitable for materials of stewed dishes as preservation meal of winter.
 If even tongue sees "safflower ingredients" to be able to taste in shop, please taste even eyes by all means.

There is shop providing dishes using Wakana of safflower and safflower in Yamagata Prefecture. Please try safflower dishes ozebi which is nice to body once.
Learn

facility/

Yamagata Grand Hotal/hotel castle/Hotel Metropolitan Yamagata/Washington, Nanukamachi, Yamagata hotel/Yamagata Kokusai Hotel/Yamagata Marugotokan Beninokura/Yamagata; hall/Mizunomachiya Nanokamachi Gotenzeki

Period/

from June 23 to July 22




(only in Yamagata Marugotokan Beninokura/from 1 to 31 on July)

Inquiry/

Yamagata beni way campaign executive committee




Hotel Metropolitan Yamagata TEL: 023-628-1111



Taste Aya comfort building of

facility/

wild plants dishes Dewa shop/clear stream garden Tamaki/season (we take our ease)

Period/

from the end of June to July




(it varies according to facilities)

Inquiry/

Nishimurayama farming technique spread section




TEL: 0237-86-8130

City of Murayama season


http://www.murayama-shun.com/index.html


Facility/

palace sound of boiling water in a teakettle

Lunch (it requires reservation until two days ago) deep red during

period for/

from July 2 to July 31
     July 14 6:00 p.m. ~ SHIRATAKA RED dinner (100 capacity)


Inquiry/

palace sound of boiling water in a teakettle TEL: 0238-85-1001
Contents of the "Relaxing Safflower road"
□Let's go to see safflower
2016.06.14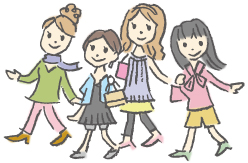 Sightseeing information search
Welcome to the Yamagata Prefecture