Fun Visit around Farmer's Markets| List of selling directly to the consumer places of Shonai district
1.Sanchoku Aguri (Tsuruoka-shi)
Fresh vegetables, fruits, and local specialty product such as pickles are sold. Due to the easy-to-access location on Route 112, the market is crowded with consumers each and everyday. Restaurant on the premise is popular. We also offer information about tourist orchards in Kushibiki area.
Address / Nishiaraya, Tsuruoka-shi character Sugishita 106-3
TEL/0235-57-3300
Business hours /9:00-18:00 (until 17:00 between the winter season)
2.Fusha Ichiba (Shonai-machi)
Please look for windmills standing along Route 47. Not only freshly picked vegetables and edible wild plants in town, but also sweets, deli food, and pickles made from local agricultural produce are lined up for sale. There is light meal, cafe corner, and good ice-cream cone of aftertaste is popular though it is heavy.
Address / north percent 97-1 out of Karikawa, Shonai-machi, Higashitagawa-gun
TEL/0234-56-3039
Business hours / [from May to October] from 10:00 to 17:30
       [November-December] From 9:30 to 17:00 [from January to April] from 10:00 to 17:00
Selling directly to the consumer place of Shonai district which there is still more
| Name | Location | Phone number | |
| --- | --- | --- | --- |
| Local Products Outlet "Mentama Batake" | shudenshihichodokorego 83-3 | 0234-61-7200 | Details |
| Direct marketing Tawawa | Horenji, Sakata-shi character Japanese nutmeg Harigai place 130-3 | 0234-61-1601 | Details |
| See direct marketing; river | Mikawa-machi larger section of a village harvest festival character Ozeki edge 314-3 | 0235-66-5750 | Details |
| Roadside Station Chokai Furatto | 308-1, Sugano, Sugasato, Yuza-machi, Akumi-gun | 0234-71-7222 | Details |
2013.04.01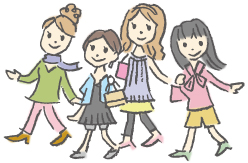 Sightseeing information search
Welcome to the Yamagata Prefecture