Fun Visit around Farmer's Markets| List of selling directly to the consumer places of Mogami district
1.Sanchoku Mayu-no-Sato (Shinjo-shi)
The huge premise of a sericultural experimental laboratory which had been in Shinjo for 66 years was turned into "Shinjo Ecology Garden (Forest of Silkworm)" in 2002. "Sanchoku Mayu-no-Sato" is located on the premise of this Ecology Garden. Enjoy your shopping for reassuring and safe vegetables grown by local producer, flowers, fruits, processed products such as pickles, craft products and so on while walking around the beautiful seasonal location.
Address / 6000-1, Tookamachi, Shinjo-shi
TEL/0233-23-5007
Business hours /9:00-18:00
2.Sanchoku Mansaku (Funagata-machi)
We are looking forward to seeing you preparing plenty of reassuring and fresh agricultural produce on which you can see producer's profile picture in the aroma of young sweetfish from fresh stream of Oguni-gawa.
Address / 4421-2, Funagata, Funagata-machi, Mogami-gun
TEL/0233-32-8155
It is 00 00-17 /9 for business hours
Selling directly to the consumer place of Mogami district which there is still more
| Name | Location | Phone number | |
| --- | --- | --- | --- |
| Butterfly shop | 413, Kaneyama, Kaneyama-machi, Mogami-gun | 0233-52-2501 | Details |
| Incense of the direct marketing four seasons in River Station Yana-cha-ya Mogami (tea house) | Mogami-machi, Mogami-gun larger section of a village Shimo character willow no original 1469-7 | 0233-44-2577 | Details |
| Station of Mori | 131-31, Aramachi, Mamurogawa-machi, Mogami-gun | 0233-62-3099 | Details |
| Direct marketing ASAHI | 895-4, Osawa, Mamurogawa-machi | 0233-62-2083 | Details |
| Hijiori Hot Springs Morning Market | Okura-mura Hijiori Onsen | 0233-76-2211 | Details |
| Local Products Outlet Sakemarukun | Sakegawa-mura, Mogami-gun larger section of a village Kawaguchi 271-2 | 0233-55-4460 | Details |
| Farmer's dance city (noraichi) in Koraikan site | 3704-20, Kuraoka, Tozawa-mura, Mogami-gun | 0233-72-2242 | Details |
2018.08.05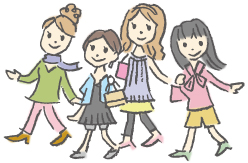 Sightseeing information search
Welcome to the Yamagata Prefecture