Fun Visit around Farmer's Markets| List of selling directly to the consumer places of Okitama district
1.Of Mori burgeon; direct sale place (Oguni-machi)
Located on the way from Niigata to Yonezawa on Route 113, locally picked mountain products such as mushrooms, edible wild plants, and nuts are sold. You can try freshly made soba, which is made of local buckwheat flour at the restaurant inside.
Address / 499-2, Tsunagihakonoguchi, Oguni-machi
TEL/0238-65-2158
Business hours /8:30-18:30 (restaurant: for from 11:00 to 17:00)
2.JA Yamagata Okitama Yonezawa direct sale place love Chinese restaurant (Yonezawa-shi)
We opened Aisaikan based on our policy to offer consumers reassuring, safe, fresh local produce and to make a market as a place where producer and consumer can communicate with each other.
We make further efforts to become consumer's favorite "Aisaikan" by understanding their needs, being understood by them, planning and operation by producers themselves.
Address / 5-3-12, Kanaike, Yonezawa-shi
TEL/0238-21-7010
Business hours /10:00-18:00
Selling directly to the consumer place of Okitama district which there is still more
Name
Location
Phone number
Farmers Market Nitta direct sale place
Yonezawa-shi 1142-1, Kaminiida
0238-49-7939
Details
Port which is market greens which cried
7-27, Higashimachi, Nagai-shi
0238-83-2345
Details
Nanyo love Chinese restaurant
910-1, Miyauchi, Nanyo-shi (Route 113 goes)
0238-47-4211
Details
Roadside Station Takahata Local Products Outlet
Meeting of the mahoroba earth
Takahata-machi larger section of a village Akutsu 2072-1
0238-52-5434
Details
doriimu Farm direct sale place
9053-30, Kurofuji, Shirataka-machi, Nishiokitama-gun
0238-85-2922
Details
mezamino village agriculture and forestry product direct sale place
(Mezami no Sato tourism product building)
1898, Matsubara, Iide-machi, Nishiokitama-gun
0238-86-3939
Details
2013.04.01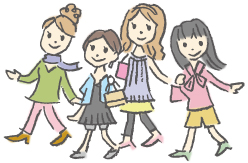 Sightseeing information search
Welcome to the Yamagata Prefecture