Toko Kura difference Saturday, September 9, 10th Sunday holding!
The 420th anniversary of the foundation memory!

On seeing Kura, we taste, and let's enjoy!
2017 Toko Kura difference holding!
Date and time Saturday, September 9, 2017 from 10:00 a.m. to half past 4 p.m.
          Sunday, September 10 from 10:00 a.m. to 3:00 p.m.

No charge for admission
Place Kojima Sohonten 
    We go in 2-2-3, Honcho, Yonezawa-shi Higashi Town
Telephone 0238-23-4848
Customer having you usually drink Toko habitually as for Toko Kura difference
To have local people spend time happily in sake brewery
We hold.
Stage Events various commencing with Kurami study "Kura difference-limited liquor"
Please enjoy local delicious food in Toko warehousemans slowly.

Kurami society, lottery
Sake offered, limited liquor sale
Local delicious thing sale
Stage Events
(start drum, Yonezawa folk song family, eye girls
Yonezawa sparrow a large number of people, military commander corps of love, jazz live)
In addition, free, in "sake brewery of sake brewery museum Toko which there is to approximately 300m from the head office," can enter by ticket to distribute in Kura difference venue only for place of admission charges 310 yen, the Kura difference day.
Come by all means at this opportunity.
2017.09.06:
2017-9-9 Kura difference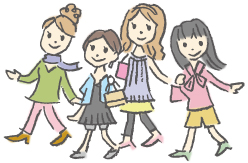 Sightseeing information search
Welcome to the Yamagata Prefecture