Yamagata sightseeing news vol.27

Yamagata sightseeing news vol.27
"Yamagata Biyori."
The sightseeing communications being published by the Yamagata Prefecture sightseeing network section
has released it's latest news report.
<Contents>
1."Yamagata Biyori." Sightseeing campaign opening Events is held
2.Kiko Kato pays a courtesy visit to the governor
3.Best "Sankurambo Festival" in Japan holding!
4.It is publicized Yamagata Prefecture in "promotion Korea business talk meeting for Seoul - Sendai convenience"!
5.Yamagata Prefecture International Tourist promotion meeting general meeting was held in 2013
6.Mr. "Yamagata special mission sightseeing, Tsuya-hime ambassador" spiced tea orchid came and was done form!
7.Yamagata destination campaign promotion meeting
8.The 51st Yamagata Hanagasa Festival
9.Sea bathing information
10.Fireworks display information
11.Events information
→ New edition "Yamagata sightseeing communication vol.27" - PDF file downloading
→ Back numbers
2013.08.01: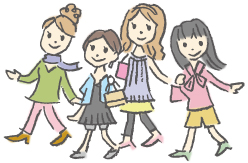 Sightseeing information search
Welcome to the Yamagata Prefecture