Yamagata sightseeing news vol.26

Yamagata sightseeing news vol.26
"Yamagata Biyori."
The sightseeing communications being published by the Yamagata Prefecture sightseeing network section
has released it's latest news report.
<Contents>
1."Best Sankurambo Festival in Japan" holding!
2.We attended advertising sales promotion meetings of Niigata DC of the whole country toward Yamagata DC!
3.We went to caravan for metropolitan area travel agencies!
4.Risshaku-ji Temple exposition
5.We carried out invitation business such as Taiwanese travel agencies!
6.Yamagata PR in "Japan-ASEAN Travel Mart 2013"
7.Yamagata destination campaign promotion meeting
8.Sankurambo information in Yamagata Prefecture
9.Events information
→ New edition "Yamagata sightseeing communication vol.26" - PDF file downloading
→ Back numbers
2013.06.13: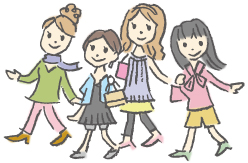 Sightseeing information search
Welcome to the Yamagata Prefecture