Yamagata sightseeing news vol.24

Yamagata sightseeing news vol.24
"Yamagata Biyori."
The sightseeing communications being published by the Yamagata Prefecture sightseeing network section
has released it's latest news report.
<Contents>
1.Yamagata destination campaign catch phrase and character decision!
2.Work beginning Dewa San-zan Buddhist monk mendicant
3."Corridor campaign that there was of Yamagata Okitama winter" now being held!
4.Cherry tree "keiosakura" to bloom in winter
5.We exhibited for the first time in international meeting expo!
6.About prefecture coverage of Taiwanese TV show
7.Let's enjoy winter Yamagata! Snow trekking guide
8.Yamagata Events information
9.Yamagata young bird circulation
10.Yamagata destination campaign promotion meeting
→ New edition "Yamagata sightseeing communication vol.24" - PDF file downloading
→ Back numbers
2013.02.01: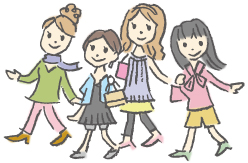 Sightseeing information search
Welcome to the Yamagata Prefecture