About services for using the logo

The handling when we use "Yamagata destination campaign" logo mark character (we say "logo mark" as follows.) stops below by.

1.Procedure
(1) When use logo mark, "use of attached sheet "Yamagata destination campaign" logo mark character application (say "use application" as follows.) Please submit "to Yamagata destination campaign promotion meeting (you say "meeting" as follows.).
But we do not need application in any of the next.
1.When meeting and the member, group which is member of member group, support group use. But application is necessary when we use for product package and product itself.
2.When railroad companies, travel agency, magazine company use for trip product and article for the purpose of attracting tourist to Yamagata Prefecture.
3.When news related organizations such as newspaper, TV, magazine use for news purpose.
4.When we use for the purpose of individual publicizing sightseeing of Yamagata Prefecture.
In addition, we cannot use in any of following 4 when use approval is unnecessary.
(2) Meeting issues thing which sealed use application to applicant about thing approving content of use application after examination.

2.Fee
The fee for use such as logo mark is free.

3.Terms of use
In use such as logo mark, you observe the next condition, and please use appropriately.
(1) Use based on design manual.
(change of color, ratio change of length and breadth, change of how to compose, new design addition are not possible.)
(2) Please submit goods one point such as logo mark of use product to meeting by attached sheet "use of "Yamagata destination campaign" logo mark character report book".
When presentation of the goods is difficult, please submit photograph of the goods. We do not return use products such as logo mark submitted to, photograph.
In addition, we may publish the goods and photograph which had you submit in homepage and public information thing of meeting for sightseeing PR of Yamagata Prefecture.

4.If not approved
When we admit that we correspond when we raise next, we do not approve use.
(1) When it might become Yamagata Prefecture and blinder which hurts dignity of sightseeing campaign that meeting performs or is right.
(2) When we are used for specific politics, thought, activity of religion or when we might give misunderstanding supporting the activity.
(3) When we do not use logo mark according to right usage or we might not use.
(4) When offices might use as emblem of self or trademark, design.
(5) When it might be against laws and ordinances or public order and morals.
(6) When we admit that what other meetings do not approve is suitable.
5.Investigation about usage
When we admit that meeting is necessary to plan appropriate inflection such as logo mark, for users such as logo mark, we shall be able to demand report about the use situation.
6.Usage prohibition
(1) In fact meeting shall cancel prohibition or the use approval concerned by use such as logo mark when it violates terms of use in the next when use such as logo mark was started or when it becomes clear to correspond to 4 mentioned above. Applicant cancels use promptly, and please perform collection, removal of user.
(2) Even if user may receive loss as for the meeting by use is prohibited by rule of foregoing paragraph or permission having been canceled, we do not hold ourselves responsible for the compensation.
7.Duty of user
When accident, complaint about thing that logo mark was displayed occur, all responsibility shall come to users such as logo mark,
Users such as logo mark must take necessary measures in all sincerity.

[presentation of "use application"]
〒990-8570 2-8-1, Matsunami, Yamagata-shi
The sankeikenkankoritsuken*susumikanaisankei destination campaign promotion meeting secretariat
(TEL: 023-630-3362, FAX: 023-630-2097)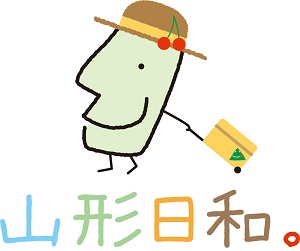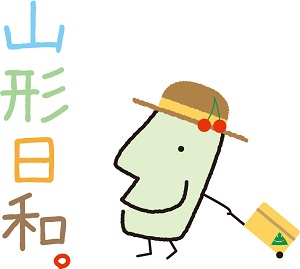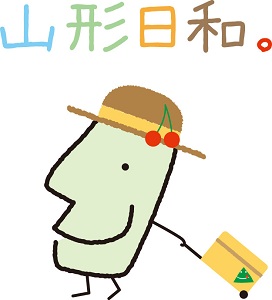 2012.10.01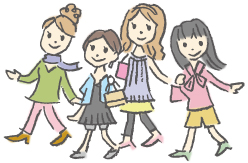 Sightseeing information search
Welcome to the Yamagata Prefecture