Yamagata Sake breweries

"Brewing sake from the finest rice kingdom, Yamagata" proud of the number of the winning the gold medal nationwide eminent national young sake model review party.
In December, 2016, it is judged that we work on quality improvement in the whole area,
First in Seishu for the prefecture; "got "GI" (geographical indication in Japan).
Yamagata Prefecture has 52 sake breweries, and, as for there being all these sake brewery throughout the prefecture, it is unusual nationwide,
We bring up famous sake which we made use of climate and climate, culture only in the land in and compete for quality while working together in competition.

In addition, "Wed" and "rice" that it is delicious that liquor dokoroni is indispensable and "structure handle which knew everything about liquor."
Won't you come and enjoy the delicious food that naturally surrounds Yamagata while tasting some local sake?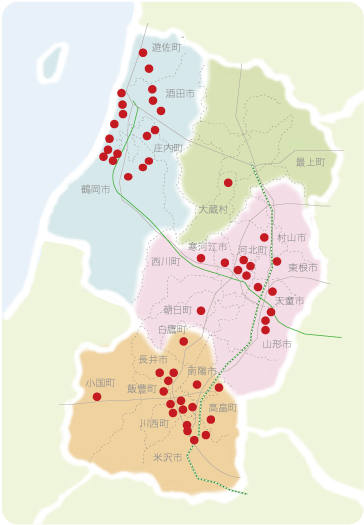 Sake brewery by area
Events where you can enjoy sake
Place JR Akayu Station meeting (Akayu Station - Arato Station)
Saturday, March 14, 2020


<Location> Daisen, Tsuruoka-shi district
Saturday, February 8, 2020



Thing sightseeing product exhibition that Iide is in season (Yamagata-shi)

Place Ka-jo Castle central 1F atrium
Saturday, December 14, 2019
There is sale of raw sake


<Location> Nakamachi, Sakata-shi mall
Saturday, October 12, 2019


Open space in front of place Gassan Meisui-kan
Sunday, October 6, 2019


Place Rokkasen
Saturday, October 5, 2019


<Location> Kojima Sohonten
Saturday, September 14, 2019, 15th Sunday


Place Ka-jo Castle central 1F atrium
Saturday, September 14, 2019
Facebook


Place Okitama Park
Saturday, September 7, 2019


<Location> Special section in front of Nanukamachi Washington Hotel
Sunday, August 4, 2019



Shonai liquor Festival 2019 ~ Yamagata mellow ~ (Tsuruoka-shi)

<Location> JA ZEN-NOH Tsuruoka, Yamagata warehouse
Saturday, July 6, 2019
Facebook


Yamagata venue: Tuesday, June 11, 2019/Hotel Metropolitan Yamagata
Tsuruoka venue: Thursday, June 13, 2019/ground L sun


<Location> Nakamachi, Sakata-shi mall
Sunday, May 19, 2019, 20th Monday


Sunday, April 14, 2019


Sunday, April 7, 2019


Saturday, March 9, 2019, 10th Sunday


Place hotel natural view
Friday, March 8, 2019


Place Atsumi Hot Springs Morning Market open space
Saturday, March 2, 2019


Place bath bath center window
Friday, February 22, 2019, 23rd Saturday



Sake-no-Sakata Sake Festival

<Location> Sakata-shi Chuo Park
Saturday, January 26, 2019, 27th Sunday






2019.11.11: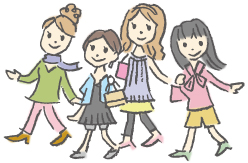 Sightseeing information search
Welcome to the Yamagata Prefecture