Events where you can enjoy sake
Raw sake Festival (Iide-machi) from December 1, 2017 to February 28, 2018 of Iide
In Iide-machi of "raw sake special ward" during "raw sake Festival" period,
You can enjoy delicious "raw sake" which is full of blessings of Nature.
It is Iide-machi, Yamagata where pure white rural scenery spreads through this winter,
Please thoroughly enjoy "raw sake of Iide" of mellow, mellow fragrance.
⇒
Details
In addition, "raw sake and sightseeing product exhibition of Iide" are held in Ka-jo Castle central of the Yamagata Station adjacency on Sunday, December 3
We sell delicacy of raw sake (limited number of) & Iide of Iide for from 10:00 to 14:00.
Oyama young sake, sake brewery Festival (Tsuruoka-shi) Saturday, February 10, 2018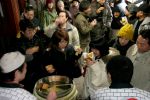 Liquor dokoro where Oyama district sent famous sake off in the whole country from old days.
Visiting sake breweries that visits four sake breweries of liquor brewing, and walks, and can sample young sake of getting out Kura,
Young sake parties that can fully taste delicious dishes and fresh young sake are held.
⇒
Details
Rokkasen "Kura visit 2018" (Higashine-shi) Saturday, March 3, 2018, 4th Sunday
To all of you supporting Rokkasen with thanks. Kura difference only for once a year.
On seeing in Kura of Rokkasen and delicious seasonal liquor, we hold "Kura visit" (KURASANKAN) to want you to hear.
Let alone the Kura exploration "hospitality" of various Events only in sake brewery and Rokkasen,
Besides, we prepare "ummaimono" only in hometown.



"Party of in spring awaiting snow-see viewing" Kawanishi young sake Festival (Kawanishi-machi) Friday, February 23, 2018, 24th Saturday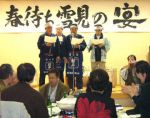 Festival to enjoy young sake and food served in a pot having just finished squeezing of 4 warehousemans in the town block.
Complete advance sale reservation system. We establish sampling section that can sample precious young sake.
Please enjoy vaunted young sake while hearing explanation of warehouseman.
⇒
Details
Yonetsuru Sake Brewery "Kura difference" (Takahata-machi) Sunday, April 8, 2018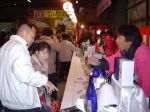 Various contents such as visit in Kura and great lottery, U.S. crane product sale, product product sale, specially made stand village.
We hold Events on special stage.
⇒
Details
Yamagata liquor Festa 2017 June 6, 2017 (Yamagata) June 8 (Tsuruoka)
Sampling society of liquor largest in Tohoku.
You can thoroughly enjoy sake, shochu, wine, whiskey, approximately 1,001 kinds of liquor including cocktail.
You can try sake using actually new liquor rice "snow fairy God" of competition for drink of expensive "sake of Yamagata" of evaluation in the whole country. Sake tasting, charity, Events including lottery are held, too.



Shonai liquor Festival 2018 ~ Yamagata mellow ~ Saturday, July 7, 2018
Festival of meal that we taste food culture of Tsuruoka including blessing and traditional dish of mountain village Sea of Tsuruoka entirely and can experience.
18 sake breweries of Shonai gather and prepare for vaunted sake. We can enjoy local sake that each sake brewery selected carefully.
In conformity to liquor, let's experience "meal of Tsuruoka" that the world accepted to one's heart's content.



Flower shade local sake festival Friday, August 4, 2018
10 prefecture selected warehousemans flock! The flower shade festival eve to be able to enjoy from noon!
⇒ The
details
(is information of 2017)
Liquor and dish Saturday, December 9, 2017 of Yamagata
Dish matching liquor & liquor more than 100 kinds that warehouseman of Yamagata Prefecture makes is flock!
Sake tasting is ticket system, and advance ticket has dish exchange ticket, too (in the case of today's ticket, there is no dish exchange ticket).
Place (Ka-jo Castle central 1F) that is glad that venue is a 3-minute walk from Yamagata Station.
⇒
Details
2018.04.08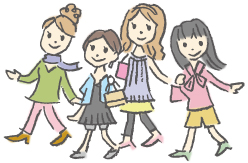 Sightseeing information search
Welcome to the Yamagata Prefecture