Yamagata sightseeing news vol.23

Yamagata sightseeing news vol.23
hodowaraga beauty!
The sightseeing communications being published by the Yamagata Prefecture sightseeing network section
has released it's latest news report.
"hodowara" means snow which laid thick in one side at Shonai valve.
When, as for the Shonai, rice field spreads out, and waterway is covered with snow, forever "hodowara"
But, we hold breath in the beauty successively.
<Contents>
1."Yamagata destination campaign promotion meeting" was established
2.Compensation for damages individual treatment conference about harmful rumors
3.[notice] is - through earthquake disaster revival sightseeing promotion nation meeting Yamagata forum - harmful rumors
4."Yamagata child sightseeing ambassador" certificate investiture
5."oshinno birthplace" information
6.Taipei international trip Expo (ITF2012)
7.Interactive charter flight from Taiwan was navigated!
8.Shooting of TV home shopping in Korea was carried out in the prefecture!
9.Illuminations light up information
10.Yamagata Events information
→ New edition "Yamagata sightseeing communication vol.23" - PDF file downloading
→ Back numbers
2012.12.04: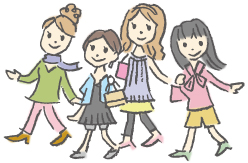 Sightseeing information search
Welcome to the Yamagata Prefecture