Yamagata sightseeing news vol.22

Yamagata sightseeing news vol.22
in the snow
The sightseeing communications being published by the Yamagata Prefecture sightseeing network section
has released it's latest news report.
~ abe! ~
 It is Yamagata Prefecture in ikimashono meaning
 We use in the inner whole area. We assume use example
 teha, "lunch niabeha!" Everybody
 sanzehi Yamagata saabeha!
<Contents>
1.About compensation for damages about harmful rumors of tourism
2.Yamagata DC promotion meeting (tentative name) establishment preparations society holding
3.The large prosperity! "Yamagata here gourmet Festival 2012in higashine"
4.Finest Italian and trip sleeping carriage "Cassiopeia Cruise" of music
5.Under "shiningly sightseeing in Uetsu zone pass SP" release!
6.Request of donation to support the reconstruction of the oshinno birthplace
7."Next-generation inn manager upbringing program" start
8.The Taiwanese education trip person concerned is the next prefecture
9.News "Sennyama interchange taste Festivals in Yamagata" "irregularity mountain area local industry Festivals" holding!
10.Debut for Gateway to Yamagata Tourist Information site "Trip to Yamagata" smartphone mobile phone
11.Chrysanthemum Festival now being held of the 100th memory Nanyo
12.Visit famous fall foliage places
13.Events of "autumn of Yamagata" meal
→ New edition "Yamagata sightseeing communication vol.22" - PDF file downloading
→ Back numbers

2012.10.25: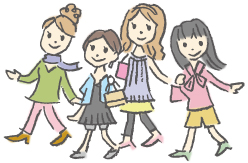 Sightseeing information search
Welcome to the Yamagata Prefecture