Yamagata sightseeing news vol.21

Yamagata sightseeing news vol.21
~ which we were and felt!
The sightseeing communications being published by the Yamagata Prefecture sightseeing network section
has released it's latest news report.
~ which there was ~ and felt
 In dialect used in Yamagata Prefecture widely
"Good" meaning. Rich nature,
Yamagata where a lot of hot spring and delicious articles are
~ which sa came and was and felt!
<Contents>
1.Harmful rumors compensation for damages summary agreement of tourism!
2.Attracting tourist promotion in Taiwan
3.We carried out Hong Kong, Guangzhou promotion!
4.The number of the people of sightseeing in number of the people of 2011 Yamagata Prefecture sightseeing investigation announcement ~ is improvement ~ in after July
5.Meal besshagurutto 485 system & wing service
6.Highway Festa touhoku 2012 holding!
7.It is held Yamagata here gourmet Festival in higashinega!
8.It is autumn festival Yonezawa if you have a mind to do something, you can do it
9."Autumn of Yamagata" Festival and Events of meal
→ New edition "Yamagata sightseeing communication vol.21" - PDF file downloading
→ Back numbers

2012.09.26: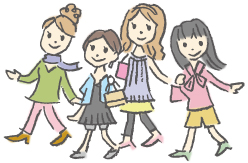 Sightseeing information search
Welcome to the Yamagata Prefecture