Let's visit Wineries

The making of wine which we made use of good climate in using grape of local cultivation
It is prosperous, and there are 14 wineries in the prefecture.

Won't you come and search for your favorite wine?

Some unique wineries also use natural mountain grapes
or use the old national route tunnel.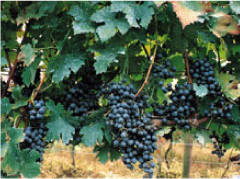 Events which enjoys wine
  ●Flower Nagai Line "wine train"
   Place Flower Nagai Line (arrival at - Arato Station from Akayu Station)
   Date and time Saturday, December 14, 2019, Saturday, February 29, 2020

  ●Throw away Mt. Gassan wine young sake feh; Baru
   It is Gassan Asahi Natural History Village contact open space place Roadside Station "Mt. Gassan"
   Date and time Sunday, October 20, 2019

  ●Takahata Winery Autumn harvest festival
   Place Takahata Winery
   Date and time from Friday, October 11, 2019 to 14th Monday (holiday)

  ●Whole Nishikawa Miyama Festival
   Special event space in front of place Nishikawa Elementary School
   Date and time October 6, 2019

  ●Asahi-machi wine Festival
   Place Asahi-machi Eco museum center wound play building lawn open space
   Date and time September 23, 2019

  ●Mt. Gassan wine Festival
   Place Tsurugaoka Castle ruins Park
   Date and time Sunday, September 8, 2019

  ●Yamagata liquor Festa 2019
   Yamagata venue: Tuesday, June 11, 2019/Hotel Metropolitan Yamagata
   Tsuruoka venue: Thursday, June 13, 2019/ground L sun

  ●Wine tourism Yamagata 2019
   Place Kaminoyama-shi & Nanyo-shi
   Date and time Saturday, June 9, 2019

  ●Yamagata wine Baru 2019 in kaminoyama
   The place Kaminoyama-jo Castle outskirts
   Date and time Saturday, June 8, 2019

  ●Wine Festival in Nanyo
   The place dimple plaza outskirts
   Date and time Saturday, May 25, 2019

  ●Takahata Winery spring Festa
   Place Takahata Winery
   Date and time from Friday, May 3, 2019 to 5th Sunday




2019.11.11: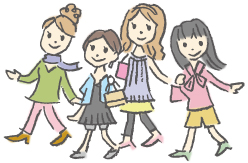 Sightseeing information search
Welcome to the Yamagata Prefecture