Hospitality driver - Obanazawa-shi, Oishida-machi -

◇The first

It is Okuyama justice
(mountain Kimiyoshi to employ).
Welcome to "Taisho wave abusive no
Ginzan Hot Springs
" Obanazawa. Tokura-ko Lake (tokurako), Mogami barge descent,
Risshaku-ji Temple
…. I guide all. When you come to particularly local Ginzan Hot Springs, please give me order by all means. We lead to delicious noodle shop.

It is Seiichi Inoue
(Inoue Seiichi).
Of snow and watermelon and flower shade wait, and welcome to Obanazawa. We introduce shops such as really delicious side,
Obanazawa beef
, pickle in hometown. Leave taxi sightseeing. Seasonal impression by all means together. I guide.

It is Shoji Watarai
(we produce Watarai).
Oishida where there are a lot of festival, historic spot, song pillow and nature, Obanazawa area. There is seasonal pleasure including hot spring and delicious soba. When you come to Yamagata, please drop in at our town. I guide.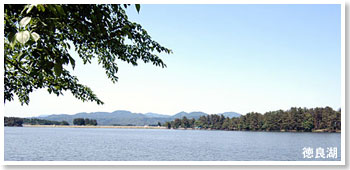 ◇The second

It is Jinichi Watanabe
(cotton hot pot Jinichi).
We guide hard to be able to tell customer about splendor of local Obanazawa. As you will try to become pleasant trip for safe driving, please use by all means when you come to Obanazawa.

It is Yoshiharu Horie
(Horie Yoshiharu).
We trace footprint of Basho Matsuo in hometown Obanazawa known to the Sea of Japan as Dewa San-zan, Zao, Risshaku-ji Temple Risshaku-ji Temple, Yamagata Castle ruins, Uesugi castle town of Yonezawa and the Hanagasa Odori (dance) birthplace, and I guide trip of Yamagata with Yamagata dialect ... relaxing in Ginzan Hot Springs which atmosphere of romance drifts in the Taisho era.

It is Takeo Koseki
(go and come, and light).
Yamagata Prefecture has many sightseeing spots and delicious liquor, a lot of food. When we were able to come for Obanazawa and Ginzan Hot Springs, we lead to shop of delicious Teuchi soba and Obanazawa beef. As you help with zan rutabinoo in heart, please use.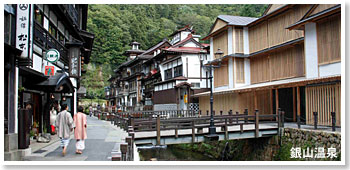 It is Haruki Kamata
(we come in spring again).
When you come to Kitamurayama area and Ginzan Hot Springs, leave it to me by all means. We guide heartily.

It is Kazuaki Miura
(see back Kazuaki).
We do Obanazawa, the Oishida center and local guidebook which we did. Climate that atmosphere of the good old days has intense difference of Ginzan Hot Springs and heat and cold that there is brings up by rich flavor, and I including "Oishida side way" which can thoroughly enjoy this slowly and carefully guide. Come to Yamagata by all means to look for original scenery of Japan.
◇The third

It is Hiroshi Toyoshima
(toyoshimahiroshi).
Yamagata can enjoy various scenery throughout the year. Obanazawa is particularly good place. Taisho romance Ginzan Hot Springs is the best. We think that you can be satisfied with all of you very much. We look forward to the use by all means.

It is Shigeyoshi Ariji
(arijishigeyoshi).
Please come to Obanazawa of a lot of delicious things to eat entirely. Nature is rich, and there are a lot of discerning ingredients. We hospitality driver guides.
◇The fourth

It is Seiko Watarai
(we dry Watarai and come).
We guide Obanazawa where there are many town of history of Basho 10 night, daiseinami** u Ginzan Hot Springs, Japan's sweetest Suica and delicious soba restaurants by safe driving. We always keep smile in mind. "Everybody 1 degree come to Obanazawa, and come."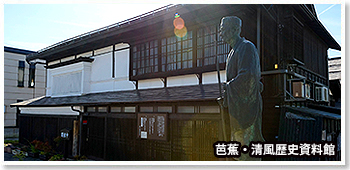 ◇The eighth

It is Ryoichi Takahashi
(we do not spread Takahashi).
Welcome to Yamagata. Obanazawa is town full of natural rich human empathy of "snow and watermelon and flower shade". I guide with true heart with dialect. Come to thoroughly enjoy charm of Obanazawa by all means.
◇The ninth

It is Takashi Miura
(we let you see and cook the other side).
Welcome to ground Obanazawa of Basho Matsuo 10 night.
This town is place where scenery of the four seasons rises clearly. Silver mine wrapped up by particularly winter snow is fantastic. You smack your lips over soba and pickles, and come to stuff the mouth with watermelon of special product in the summer, and come.

It is Kayo Ito
(whether you mind).
Yamagata, Obanazawa where there is a lot of seasonal charm. It is place that can enjoy Ginzan Hot Springs in particular with friend let alone couple and family widely, and is healed. Let me help with the making of wonderful memory by all means when you come.
Address
:
Oishida-machi, Kitamurayama-gun, Yamagata larger section of a village Oishida second 600-1 telephone
:
0120-889-818
URL
:
http://www.ginzan.com/gaiyo.html
◇The sixth

It is Takayuki Suzuki
(sea bass Takayuki).
Yamagata where charm is full even if we come whenever. Meal, culture, history. Basho Matsuo stays at mother river "Mogami River" and meal of one push, delicious soba and Oishida, Oku-no hosomichi of soaked in "pesora" which Mokichi Saito loved deeply for a long time most, watermelon and the flower shade leading birthplace, Obanazawa and Ginzan Hot Springs. As for the guidance, leave it to me. We look forward to.

It is Kazuo Kuronuma
(kuronumakazuo).
True heart puts trip to Yamagata of a lot of highlight and guides. Please leave delicious meal (soba) of here.
◇The seventh

It is Takuya Numazawa
(we burn Numazawa).
Welcome to watermelon and village, Oishida of side. We show around Sightseeing and hot spring of Oishida, good shop of side.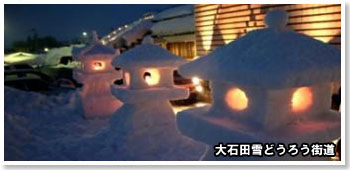 2014.02.05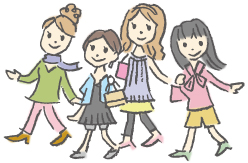 Sightseeing information search
Welcome to the Yamagata Prefecture