Hospitality driver - Tendo-shi, Higashine-shi, Murayama-shi -

◇The first

It is okusan*ki
(we wind up as soon as we put similar).
We value contact with customer and will direct trip to comfortable Yamagata happily. As you meet your needs widely, please order many requests without reserve.
Address
:
5843-7, Wakagi, Oaza, Higashine-shi telephone
:
0237-47-1015
◇The sixth
It is Naokazu Suzuki
(sea bass Naokazu).
Yamagata has much fruit throughout the year. We can enjoy Sankurambo, peach, la France, apple throughout the year. We participated in this training and were studied Basho or Mokichi Saito very much. In addition, we guide heartily to be able to be satisfied with customer who can come by sightseeing.

It is Kenichi Sudo
(sutoukenichi).
Yamagata Prefecture has a lot of highlight throughout the year in winter in autumn in the summer in spring. Juhyo tree (tree rime) of Zao has native district museum each colored leaf the best Sankurambo in Japan again in winter in autumn in each municipality in scenery, early summer when remaining snow of mountain is beautiful every four seasons, too, and Yamagata Prefecture is charm various places. We guide heartily so that I think that what we perform in Yamagata was good.
Address
:
1-7-2, Onsenmachi, Higashine-shi telephone
:
0237-42-1151
◇The fifth

It is Takahiko Kakizaki
(kakizakitakahiko).
We will guide until we have charm of sightseeing that history and culture of Yamagata brought up satisfy with heart of our service. New famous place is ... for you for memory that it increases, and there is many, too
◇The tenth

It
is

Fumio Sasaki.

Come to Yamagata for sightseeing in leisure "including delicious fruit having good hot water". We guide from Sakurambo-Higashine Station, Yamagata Airport, Sakurambo Higashine Onsen.
Address
:
1-10-3, Tateokashinmachi, Murayama-shi telephone
:
0237-55-3131
◇The second

It is Toshimi Suzuki
(sea bass and stain).
When you came in Murayama-shi in particular, please appoint me who know a lot about hometown. Well, including Higashizawa Rose Park, we will have Boat tour of 3 most dangerous spots in Mogami-gawa River, guide including Mogami River Museum.
◇The ninth

It is Yuji Hosoya
(hosoyayuuji).
We guide with smile while enjoying Yamagata Prefecture, charm of Murayama-shi with customer for mind of hospitality if there is laughter, and there is impression, and there is discovery.
To Yamagata Prefecture, come to Murayama-shi by all means.
2012.01.15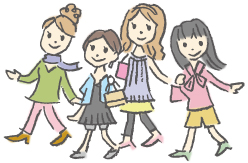 Sightseeing information search
Welcome to the Yamagata Prefecture