Hospitality driver - Sagae-shi, Kahoku-cho, Oe-machi -
◇The first

It is Mitsuharu Takeuchi
(we are good at and shoot Mitsuharu).
We tell customer who was able to come to this prefecture by sightseeing about splendor of Yamagata, Sagae and will make an effort as hard as possible to help the making of memory of trip. "Is motto by encounter with" customer carefully.
◇The third

It is Tadahiro Goto
(father Tadahiro).
We distribute plain story and mind and help trip to have nature and culture, food that the prefecture is rich in customer who went to visit Yamagata also touch good nature, and to be able to think that we perform again in Yamagata and want to see.
◇The eighth

It is Masahiro Okuyama
(mountain Masahiro to employ).
We want to entertain that oneself studies to explain wonderful place of Yamagata, delicious food, Gifts of Yamagata, thing only in Yamagata to everybody and publicizes well.

It is Jun Harada
(haradajun).
It is Yamagata having a gentle all such as mountain, river, food, human empathy, historic spot. We will entertain all of you as hospitality driver easily. When you can come to Sagae, please use by all means.
◇The ninth

It is Takumi Sato
(we devise sugar).
With giving first priority to thought to customer, we guide as hospitality driver. When you came to Yamagata, we would like.
◇The tenth

It
is

Masanobu Ando.

We think with "O-mo-te-na-shi" sea bream to feel relieved safely, and to be able to spend a time to remain for memory with feeling of once-in-a-lifetime chance in paths of seasonal delicious Yamagata in motto by comfortable driving in the fall and winter in the spring and summer. Sagae sa come, and come; ~

It
is

Yoshihiro Togashi.

By universal taxi, you use even wheelchair. Are there sightseeing spot which wants to go once again and wild plants which we want to eat again and fruit and new discovery and encounter? I help with trip to Yamagata where is full of charm.
◇The second

It is Kenichi Aramiya
(shinguukenichi).
In tourist attraction that is number, my one push is old historic temple "Jionji, Motoyama". Green of early summer to wrap the main hall of a Buddhist temple, autumn colored leaves turn expression seasonally and please eyes of people visiting. Many Buddha statue sculptures are must-see, too. There be by all means, and come (please come).

It is Yasuo Sato
(sugar breathe).
Speaking of Sagae, it will be "festival of mikoshi". It is performed to Sagae Festival of September 15, and ichi*togo by bearer more than 4,000 is the best part every year. When you experience "hot Sagae" by all means, how about?
◇The fourth

It is Hiroshi Tanaka
(shelf or Hiroshi).
Yamagata Prefecture is fruit tree kingdom, and there are Mogami, Shonai, Okitama and 33 hallowed ground, and, also, there is hot spring in all municipalities, and there are sightseeing and pilgrimage and place feeling at ease of mind a lot. 
Please enjoy ease in Yamagata Prefecture.
◇The ninth

It is Osamu Takahashi
(takahashiosamu).
My favorite Yamagata is beautiful thing, pleasant place, famous place, hot spring of each place, place full of nature seasonally. We guide so that good point of Yamagata is handed down. Please experience good place of Yamagata.
Address
:
Ko-22, Yachi, Kahoku-cho, Nishimurayama-gun telephone
:
0237-72-3014
◇The first

It is Masahiro Kimura
(come irregularity Masahiro).
There are a lot of tourist attractions in the prefecture.
Zao
、
Dewa San-zan
、
Uesugi Jinja Shrine
…We cannot count to々. And there are various hot spring resorts, too. I will guide with confidence. Do you not make memory of pleasant trip together? We look forward to order.

It is morihikoetsu
(morihikoetsu).
Yamagata Prefecture is treasure house of nature. You can see zorezoreno face in beech forests of Mt. Gassan, the four seasons including Juhyo tree (tree rime) of Zao. In addition, interesting thing is in history and history such as Shinto shrine or temple. To place that we cannot look at, I of this "Anpan-Man" face will guide by bus.
Please leave literature connection such as Shuhei Fujisawa
.
◇The tenth

It
is

Shigeharu Motoki.

We participate in workshop as sightseeing driver and study as navigator of trip day and night. As for the Yamagata Prefecture, the four seasons are sorted tight, and come to Yamagata by all means as there are many tourist attractions from spring to autumn.

It
is

Toyoharu Suzuki.

We try hospitality of customer as sightseeing driver in motto. Tourist attraction of Yamagata is a lot of seasonal highlight food bedokoroga. We help with memorable pleasant trip.
◇The first

It is Masami Goto
(goshimamasami).
We are always thinking about having past experience is cool without forgetting manner by hospitality seminar and we study and sincerely please with fantastic place in the four seasons of native district from customer.
2012.01.15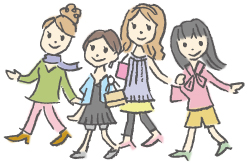 Sightseeing information search
Welcome to the Yamagata Prefecture