What is Basho Matsuo? - Basho and Oku-no-Hosomichi -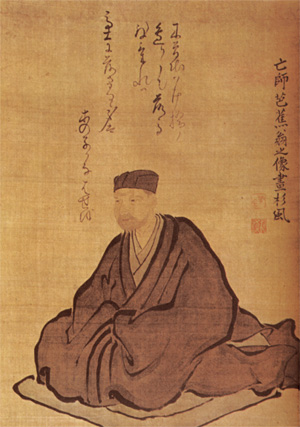 As for the eminent haiku poet Basho, people, tsushomatsubichumigieimonheishubo of Iga-Ueno and good ancestor are Munekiyo Tairano. In shin of the Todos, the second sons of Matsuo Yozaemon, life, mother of 1644 are told with Mr. peach ground, Shikoku Uwajima native place.
Call childhood name Kinsaku or half seven, Juro Fuji or jinjuro, and Basho names nom de plume of a haiku poet peach blue or Basho. We called ourselves wind Luo Bo, bloom peach garden in this outside, but these are like thing which was only so-called temporary nom de plume.
There was and studied under Kigin Kitamura who was de-feudal clan, best disciple of Teitoku Matsunaga and, in general term for haiku and linked verse, 31-syllable Japanese poem, linked poem, learned Chinese poetry sentence about Tannan Ito again and did 4:00 with friend according to the Creator later, and left oneself to floating clouds and running water, and we did *hakuginko, and, in shu ruo wish and people of culture that we did, it was the founder of orthodox school general term for haiku and linked verse, and life was full of with Saikaku, Chikamatsu from trip with low cost Australia of the Genroku era place to feel posthumously of lord Yoshitada Todou by trip. Personality of the elegant broad-mindedness was loved again by all people, and disciple committed several thousand, too.
Basho old man is invited to wind of speck of cloud, and it is former March 27 definitely in late spring of (1689) in 1689 play feeling and that it is hard to see and thinks about the sky of unseen foreign country, nature of far-off Michinoku with monjinhiryo, and set one step on trip of long way of the distance Ou pilgrimage from Basho hermitage of Edo Fukagawa six ken moat. It was Basho old man 46 years old, time of hiryo 41 years old.
The real intention of old man who is going to go on such a trip asks ancient song pillow, and deepen *kyo and will be thing which advances, and was going to demand new direction of artistic touch of haiku. In addition, it is part not to be able to overlook that there were a lot of feelings to love signs such as Saigyo or noin.
Trip of Basho starts in the Edo era and sets one step in Sakaida of our Yamagata Prefecture for paths of Dewa from Nikko - Nasuno - Shirakawa Seki - Matsushima - Hiraizumi and we go over sankatana* (boil) Pass (mountain pass) and enter paths of Echigo at Obanazawa - Risshaku-ji Temple - Oishida - Shinjyo - Haguro - Tsuruoka - Sakata - Kisakata - Oyama - Atsumi - Nezugaseki and we repeat arrival, association to Kanazawa of Kaga on July 15 and, to Yamanaka Onsen, suffer from disease of hiryo here and leave for Ise alone. Basho visits Kehi Shrine on the way on August 14 and we arrive at current Ogaki, Gifu on 6th on this next day and enter house of monjinnyoko. hiryo came from Ise here, too and did not see removal of a shrine of Ise on reencounter, September 9 and went down with barge of the Ibi River from Ogaki.
Then, classic account of a trip which 600 village (about 2,500 kilos) in 12 countries, soul of great pilgrimage for 161 days blur on is known to the world under the pretense of "Oku-no-Hosomichi" widely, and we are loved reading by many people.
It extends to winding kukoto 27 times in these kanginei 51, major poets, and, as for the book of old man, there are collection of seven copies of general terms for haiku and linked verse and weather-beaten travelogue, shikashimakei, my essay of kyu, Sarashina travelogue elsewhere. Oku-no-Hosomichi is said to be representative work, and it is, so to speak, the concentration of ancient letters carved in metal ball phrase of Itsu Ou charges in beautiful composition to have verses-like element a lot among other things. Basho old man dies in Osaka in 1694 and is buried in justice relation between Oomi Otsu temple. It was age at death 51 years old.
Quotation: Basho and written by paths of Dewa Oku-no-Hosomichi Tadao Hayasaka (December 5, 1988 issuance)
2012.01.30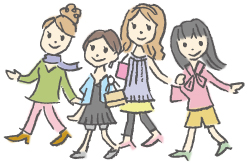 Sightseeing information search
Welcome to the Yamagata Prefecture