Skill in comfortable trekking
shu rou, rules of mountain
The up is given priority in mountain.
In mountain trail, it is principle to hand over way to person climbing. A space to wait for is connected safely.
We protect nature.
You pick up flower and must not catch insect. In addition, never enter field of flowers and damp ground.
We will just take photograph.
We take garbage home with us.
We bring bag to put garbage in, and let's take garbage which oneself gave to go.
About security is careful
■ We confirm weather and trip beforehand, and we did enough equipment, and let's enjoy trekking.


■ Let's obey instructions such as guide and manager, signboard in Courses closure and having possibilities to regulate.
■ For security, it will prevent you from dropping in outside Courses.
■ Restroom will do at designated place.
■ It will prevent river and Wed of marsh being thoughtless and from drinking.
■ Let's stop open fire and camping at prohibited place.
■ Please stop collection of alpine plant.
[100 famous mountains in Japan in Yamagata] Trekking & alpine plant contents
2011.09.28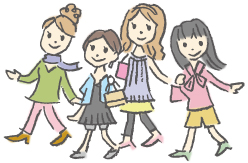 Sightseeing information search
Welcome to the Yamagata Prefecture