Trekking guide - Mt. Gassan -

The up (about August) to Mt. Gassan

From the highest peak, the mountaintop of Dewa San-zan of 1,984m above sea level
360-degree vast panorama is the best part.

Mt. Gassan of greatly dignified figure of a mountain. It is gentle, and Haguroguchi can go to the eighth stage by bus when we climb. In addition, Ubasawa Exit can use lift from Ubasawa of bus terminal. We are distinguished for view from the mountaintop in one which there is approximately midmost of Yamagata Prefecture. Vast panorama overlooking the Sea of Japan distantly opens and forgets fatigue in wonderful superb view. A lot of rare alpine plants can meet stock of mysterious black lily and Primula nipponica in the summer in mountaintop neighborhood.

[summer of 2018 opening of the mountaineering season = Sunday, July 1]
---
Black lily
(the from June to July beginning)

Sundew
(6-8 these past months)

ozekouhone
(about July)

hosobaiwabenkei
(about July)
Day lily
(about July)

Primula nipponica
(about July)

Cranesbill
(7-8 these past months)

Pedicularis apodochila
(7-8 these past months)
● Eighth stage Midagahara tour guide guide is alone: 10,000 yen (to guest 25 people)
● Eighth stage ~ mountaintop round-trip guide is alone: 25,000 yen (to guest ten people)
■Field guide

Mt. Gassan tour guide
Yoshinobu Hanaoka (we remember Hanaoka)

Highest peak Mt. Gassan of Dewa San-zan is 1,984m above sea level. Is good for beautiful mountain representing Yamagata Prefecture; of prefecture soared with being heavy approximately midmost, and, from old days, prospered as Mecca of mountains mountaineering asceticism. Nature is left well, too and is surprised at many plants in particular. We show around the working, the history of nature including the animals and plants safely clearly.
■Access

It is 30 minutes by JR Tsuruoka Station Shonai Kotsu bus from Shonai Airport
It is approximately two hours by Shonai Kotsu bus from JR Tsuruoka Station
It is 60 minutes by car from Yamagata Expressway Shonai ASAHI IC
Shonai Kotsu: http://www.shonaikotsu.jp/

■Contact

Haguro-cho tourist association (the Ideha Cultural Memorial Hall)
(Midagahara tour guide) TEL: 0235-62-4727

Association of Mt. Gassan guide (the Mt. Gassan visitor center)
(mountaintop round-trip guide) TEL: 0235-62-4321
●Mt. Gassan mini-guide (available than two people)
 Flower guide (from July 1 to August 31), colored leaves guide (from September 1 to the end of October)
 Admission Adult 3,000 yen, child 2,800 yen (guide charges, lift charges, hokenryofukumi)


●Mt. Gassan flower, colored leaves trekking (1 to 7 persons)
 Ushikubi tour Courses approximately four hours guide charges: 15,000 yen (as for premium, lift charges, beautification cooperation gold separately)
 Mt. Gassan mountaintop Courses approximately six hours guide charges: 20,000 yen (as for premium, lift charges, beautification cooperation gold separately)
■Field guide

Association of Mt. Gassan Asahi guide http://ga-ga.jp/
Teiji Okuyama (okuyamateiji)

Various alpine plants bloom mountain trail itself like field of flowers. Black lily or day lily peculiar to Mt. Gassan said to be illusion are seen, and the activeness is impression thing.
■Access

It is one hour by Yamako bus from JR Yamagata Station to Mt. Gassan mouth.
Change bus; and is 30 minutes to Ubasawa Exit
It is 20 minutes by car from Yamagata Expressway Mt. Gassan IC
Yamako bus: http://www.yamakobus.co.jp/

■Contact

Gassan Asahi Guide Assosiation
TEL. 0237-74-5130
[related link]
[100 famous mountains in Japan in Yamagata] Trekking & alpine plant contents
2018.04.04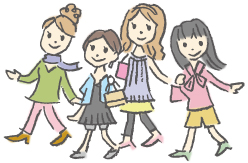 Sightseeing information search
Welcome to the Yamagata Prefecture