Yamagata sightseeing news vol.20

Yamagata sightseeing news vol.20
jonameru
The sightseeing communications being published by the Yamagata Prefecture sightseeing network section
has released it's latest news report.
~ jonameru
In Sakata and Shonai district "titivation"
Dialect to mean "we are dressed up".
Various Events hejonamede of the prefecture
We will go out!
<Contents>
1.The 50th Yamagata Hanagasa Festival
2.Yamagata DC area briefing session
3.Delicious Yamagata summer festival was held!
4.The "sightseeing in mogami Expo" start!
5.We carried out coverage tour of the Korean media
6.Akita, Yamagata, Niigata sunset stamp rally 2012 now being held!
7.The 24th "best Imoni society Festival in Japan" is held
8.Events of "autumn of Yamagata" meal
9.Prefecture Events information
→ New edition "Yamagata sightseeing communication vol.20" - PDF file downloading
→ Back numbers

2012.08.23: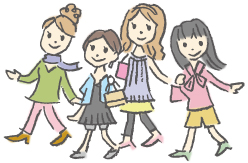 Sightseeing information search
Welcome to the Yamagata Prefecture