Trekking guide - Mt. Chokai-san -

Mt. Chokai-san (the end of June)

Takamine of Yamagata Prefecture one with the name of Dewa Fuji.
It is another world where alpine plants more than 200 kinds bloom.

2,236m above sea level. From beautiful silhouette casting the gentle foot in the Sea of Japan, there is another name of Dewa Fuji.
It is rich for change when we climb although there is refreshing impression when we look from far away. Treasure house of alpine plants making flower that 200 kinds or more are pretty bloom from spring to summer. In addition, tolerant plateau spreads out and can see various beauty.

[summer of 2018 opening of the mountaineering season = Saturday, June 30]
---
Diapensia lapponica
(6-7 these past months)

Butterfly chi thistle
(6-8 these past months)

Butterfly chi sliding paper-door
(7-8 these past months)

Potentilla
(7-8 these past months)
Pentstemon frutescens
(7-8 these past months)

Anemone
(7-8 these past months)

Oatbulbed lily
(7-8 these past months)

Campanula lasiocarpa
(about August)
● It is 35,000 yen for one guide for mountaintop Sun return 25,000 yen Mihama Sun return 15,000 yen 2 days and 1 night
※ In addition, as for the guidance number of people, as for the further case, guide becomes two people to ten people per guide. 
■Field guide

Association of Yuza-machi Mt. Chokai-san tour guide
Chairperson: Yoshio Kawasaki (we tear river and give up)

Of mountain climbing of person that main meeting visits Chokai mountain range
Such as the history and culture about ensuring safety and Chokai mountain range and the animals and plants
We plan the spread of knowledge and are aimed for maintenance protection and interchange expansion of natural environments.
■Access

It is 60 minutes by car from JR Sakata Station
It is 50 minutes by car from all Yamagata Expressway Sakata and IC

■Contact

Yuzachokai Tourist Association of Nonprofit Organization
TEL. 0234-72-5666
Homepage address:
http://www.yuzachokai.jp/

Yuza-machi Planning Division
TEL. 0234-72-5886
Homepage address:
http://www.town.yuza.yamagata.jp/
■Access

It is 35 minutes by Shonai Airport ~ JR Sakata Station Shonai Kotsu bus
It is 40 minutes by car from JR Sakata Station
It is 30 minutes by car from all Yamagata Expressway Sakata and IC
(to road terminal 60 minutes)
Shonai Kotsu

■Contact

Yahata, Sakata-shi synthesis branch construction industry section
TEL. 0234-64-3111
※Please inquire for bus to Yunodai entrance in detail.
Homepage address
http://www.city.sakata.yamagata.jp/
[related link]
[100 famous mountains in Japan in Yamagata] Trekking & alpine plant contents
2018.04.04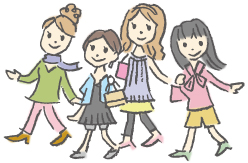 Sightseeing information search
Welcome to the Yamagata Prefecture