Yamagata sightseeing news vol.18
Yamagata sightseeing news vol.18
Call yourself!
The sightseeing communications being published by the Yamagata Prefecture sightseeing network section
has released it's latest news report.
~ which is ~ Shoshi
Meaning, "thank you" in dialect of Okitama district.
If to which "is Shoshi" says with smile, the place becomes warm gently.
Please use if you have you be nice to a little in the middle of trip in Yamagata.
<Contents>
1.It is the first among this prefecture! Two ways charter flight & Yamagata fair Harbin with Harbin
2.Sightseeing in Tohoku Expo second executive committee
3.Yamagata direct marketing city (Ueno Station)
4.The 20th anniversary of the opening of Yamagata Shinkansen campaign metropolitan area caravan
5.Let's wave our hand to the Yamagata Shinkansen!
6.It is exhibited Miyagi, Yamagata booth by Korean International Tourist exhibition "KOTFA2012"
7.Yamagata sightseeing promotion in Haneda Airport
8.We hold delicious Yamagata "Sankurambo" day game
9."The best "Sakurambo" festival in Japan" will be held!
10.It is presented "Cherry picking for free admission ticket" in target accommodation in Yamagata Prefecture to accommodation first arrival 10,000 people
11.Sankurambo Events
12.Meeting of Magishima broom handicraft
13.Prefecture Events information
→ New edition "Yamagata sightseeing communication vol.18" - PDF file downloading
→ Back numbers

2012.06.21: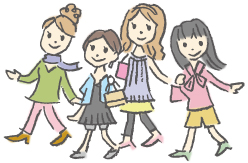 Sightseeing information search
Welcome to the Yamagata Prefecture