Cherry plantations In Tsuruoka City
Cherry plantations In Tsuruoka City
Much sightseeing orchards are in Tsuruoka-shi Kushibiki district proud of throughout the prefecture first-rate fruit multi-kind cultivation as "fruit kingdom".
※Depending on the weather and the state of the cherries, the opening days and prices may vary.
※About detailed rate or Courses, please ask agency before outing.

[let's go to look for one drop! Morning knob Cherry picking experience plan]
Tsuruoka-shi. Leaves the hotel early and head to the orchards! Activity
where you can pick and taste cherries until your sugar level explode! For more details, please ask agency.

人
●●
Contact information

2018.05.02: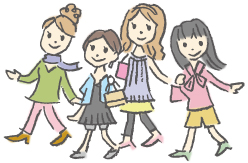 Sightseeing information search
Welcome to the Yamagata Prefecture