Cherry plantations In Higashine City
Cherry plantations In Higashine City
The best Sankurambo amount of production in Japan. The best kind "Sato Nishiki Cherry" birthplace.
"Higashine Sankurambo" is registered with GI.
※Depending on the weather and the state of the cherries, the opening days and prices may vary.
  Please confirm the information with the orchard before going.
 ⇒
The sightseeing orchard opening of the park situation (orchard which picks off, and is possible)
[bura ~ ri hot spring morning knob Cherry picking] From June 20 to July 1
Cherry picking experience to get up early a little, and to go for aimlessly. We can taste only with knob in the morning
You can enjoy "Sankurambo". For more details, association of sightseeing in Higashine-shi product or
Please refer to Sakurambo Higashine Onsen accommodation inn.
人
●●
The neighborhood of fruit Landes
Name
Phone number / address
<Time>
Rate (adult / child)

■

(Yamato) Cherry Picking Farm
090-7522-2185
Ichinokawa, Higashine
60 minutes
1,600 yen /1, 100 yen

■

Takiguchi Fruits Farm
0237-44-1957
Ichinokawa, Higashine
60 minutes
1,600 yen /1, 100 yen

■

Takiguchi Sightseeing Orchard
0120-44-2881
Kanonji, Higashine-shi
60 minutes
20 minutes (greenhouse)
1,600 yen /1, 100 yen
4,000 yen /2, 000 yen

■

Nawa Tourist Cherry Garden
0237-48-2222
Ichinokawa, Higashine
60 minutes
1,600 yen /1, 100 yen

■

Kiyono Cherry Garden
0237-47-2296
Ichinokawa, Higashine
60 minutes
1,600 yen /1, 100 yen

■

(Maruju)Kikuchi Farm
0237-47-2009
Higashine-shi corporation main street
60 minutes
1,600 yen /1, 100 yen

■

Orchard of sho
090-4310-3335
Numazawa, Higashine-shi
60 minutes
1,600 yen /1, 100 yen

■

Sightseeing in Jimmachi orchard
0237-48-1888
Wakagi, Higashine-shi
60 minutes
20 minutes (greenhouse)
1,600 yen /1, 100 yen
4,000 yen /2, 000 yen

■

Endo sightseeing orchard
090-8252-6203
Jinmachikita, Higashine-shi
60 minutes
20 minutes (greenhouse)
1,600 yen /1, 100 yen
4,000 yen /2, 000 yen

■

(Yamasan) Hisashi Yamaguchi Sightseeing Orchard
0237-47-0322
Wakagi, Higashine-shi
20 minutes (greenhouse)
4,000 yen /2, 000 yen

■

(Maruki) makikajuen
0237-47-2722
Wakagi, Higashine-shi
20 minutes (greenhouse)
4,000 yen /2, 000 yen

■

One love Farm
0237-47-1949
Jinmachi, Higashine-shi corporation
20 minutes (greenhouse)
4,000 yen /2, 000 yen

■

Abe Orchard
0237-47-1827
Jinmachi, Higashine-shi corporation
20 minutes (greenhouse)
4,000 yen /2, 000 yen
人
●●
It is along Mt. Gassan view line
Name
Phone number / address
<Time>
Rate (adult / child)

■

Yamaguchi Cherry Garden
0237-44-2273
Izumigo, Higashine-shi
60 minutes
1,600 yen /1, 100 yen

■

Main room orchard
0237-44-2858
Higashineotsu, Higashine-shi
60 minutes
1,600 yen /1, 100 yen

■

Orchard to grow on
0237-44-2452
Higashineotsu, Higashine-shi
60 minutes
1,600 yen /1, 100 yen

■

Cherry Forest
0237-41-0566
Chuohigashi, Higashine-shi
60 minutes
1,600 yen /1, 100 yen
人
●●
The neighborhood of Kanisawa district, airport
Name
Phone number / address
<Time>
Rate (adult / child)

■

Ishiyama fruits and vegetables
0237-47-3064
Noda, Higashine-shi
60 minutes
1,600 yen /1, 100 yen

■

Oyamada Orchard
0237-42-3248
Koriyama, Higashine-shi
60 minutes
20 minutes (greenhouse)
1,600 yen /1, 100 yen
4,000 yen /2, 000 yen

■

(Maruhachi) hiromekaen
0237-47-1357
Hanyuu, Higashine-shi
60 minutes
1,600 yen /1, 100 yen

■

(Maruichi) Abe Orchard
0237-47-2997
Hanyuu, Higashine-shi
60 minutes
1,600 yen /1, 100 yen

■

Jimmachi apple research institute
0237-47-0003
Jinmachiminami, Higashine-shi
60 minutes
20 minutes (greenhouse)
1,600 yen /1, 100 yen
4,000 yen /2, 000 yen

■

(circle sen) Kikuchi Farm
0237-47-0507
Jinmachinishi, Higashine-shi
60 minutes
20 minutes (greenhouse)
1,600 yen /1, 100 yen
4,000 yen /2, 000 yen
人
●●
Sakurambo Higashine Onsen neighborhood
Name
Phone number / address
<Time>
Rate (adult / child)

■

SAITO FARM
0237-43-2146
Honmarunishi, Higashine-shi
60 minutes
1,600 yen /1, 100 yen

■

Cherry garden MAETA
090-4042-0912
Higashinekou, Higashine-shi
60 minutes
1,600 yen /1, 100 yen
人
●●
Contact information
└

Association of sightseeing in Higashine-shi product---0237-41-1200

2018.05.21: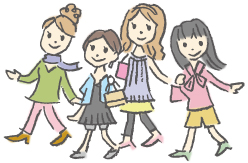 Sightseeing information search
Welcome to the Yamagata Prefecture