Cherry plantations In Sagae City
Cherry plantations In Sagae City
Sagae-shi makes
"Sankurambo"
symbol of town.
※Depending on the weather and the state of the cherries, the opening days and prices may vary.
 Please confirm the information with the orchard before going.
※Child: Less than 3 years old ~ primary schoolchild
Name
Phone number / address
<Time>
Rate (adult / child)

■

Sankurambo hall
  Anniversary tourist information center
0237-86-1811
Yakuwa, Sagae-shi
60 minutes (the bare ground)
30 minutes (greenhouse)
Admission guidance from 9:00 to 15:00
1,500 yen /700 Japanese yen
1,700 yen - 3,500 yen /1500 Japanese yen ~ 3,300 yen
※Rate varies according to periods.
About Cherry picking,
Please contact JA Sagae Nishimurayama anniversary sightseeing agriculture bureau (the cherry land Sankurambo hall).
After inquiry, we show around each sightseeing orchard in Sagae-shi.

人
●●
Contact information
└

Sankurambo hall (from 9:00 to 18:00)-----0237-86-1811

2018.05.01: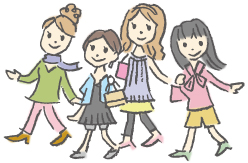 Sightseeing information search
Welcome to the Yamagata Prefecture