Yamagata Hina Dolls / around Yonezawa (Okitama area)
※It is list as of January 29, 2017.
※Because the open periods are subject to changes, please inquire beforehand. Okitama young bird corridor special plan [as for me hina doll] is held. It is targeted for child to the elementary school lower grades and dresses a hina doll. (there is setting by facility during rate, period)
※For more details, please click the banner on the right side.
Yonezawa-shi
Held facility
Phone number
[Duration of Exhibition]
Admission
Remarks

■

Earl Uesugi's house
0238-21-5121
From February 3 to April 3
Free
Shooting is possible
[as for me hina doll]

■

Sake Brewery Museum: Toko-no-Sakagura
0238-21-6601
From February 3 to April 3
310 yen
Shooting is possible

■

Yonezawamingeikan
0238-22-8141
From March 3 to March 12
500 yen ※(Reservation required)
Shooting is possible

■

Yonezawa-shi Uesugi Museum
0238-26-8001
From February 25 to March 23
410 yen
Possible shooting (flash ☓)

■

hakukon*
0238-23-0034
From March 1 to March 10
Free
Shooting is possible
Nanyo-shi
Kawanishi-machi
Held facility
Phone number
[Duration of Exhibition]
Admission
Remarks

■

Tamaniwa young bird circulation (eight places in district)
0238-48-2130
From March 25 to March 26
1,500 yen
Hina doll tour cooperation costs

Shooting is possible
Sat etiquette taste hermitage [as for me hina doll]
Nagai-shi
Held facility
Phone number
[Duration of Exhibition]
Admission
Remarks

■

The Yamaguchi private residence
0238-84-2830
From March 1 to March 31
Free

■

Small cherry tree building (former Nishiokitama-gun government office)
0238-88-9365
From February 7 to February 12
Free
Shooting is possible
[as for me hina doll]
Shirataka-machi
Held facility
Phone number
[Duration of Exhibition]
Admission
Remarks

■

Ayu-chaya
0238-85-5577
From February 1 to March 31
Free
Shooting is possible

■

Arato Station museum
0238-85-2016
From February 1 to March 31
Free
Shooting is possible

■

Texture village Land (personal house)
0238-85-3663
From March 1 to March 31
Free ※(Reservation required)
Shooting is possible
Yamagata Hina Dolls | Menu
Yamagata Hina Dolls / around Yonezawa (Okitama area)
2017.01.29: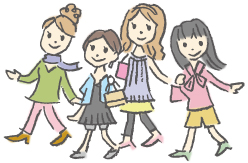 Sightseeing information search
Welcome to the Yamagata Prefecture