Yamagata Hina Dolls / around Yonezawa (Okitama area)
※It is list as of January 29, 2017.
※Because the open periods are subject to changes, please inquire beforehand. Okitama young bird corridor special plan [as for me the Dolls' Festival] is held. It is targeted for child to the elementary school lower grades and dresses figure of the Dolls' Festival. (there is setting by facility during rate, period)
※For more details, please click the banner on the right side.
Yonezawa-shi
Held facility
Phone number
[Duration of Exhibition]
Admission
Remarks

■

Uesugi earl's house
0238-21-5121
From February 3 to April 3
Free
Photography is possible
[as for me the Dolls' Festival]

■

Sake Brewery Museum: Toko-no-Sakagura
0238-21-6601
From February 3 to April 3
310 yen
Photography is possible

■

Yonezawamingeikan
0238-22-8141
From March 3 to March 12
500 yen ※(Reservation required)
Photography is possible

■

Yonezawa-shi Uesugi Museum
0238-26-8001
From February 25 to March 23
410 yen
Possible photography (flash ☓)

■

hakukon*
0238-23-0034
From March 1 to March 10
Free
Photography is possible
Nanyo-shi
Kawanishi-machi
Held facility
Phone number
[Duration of Exhibition]
Admission
Remarks

■

Tamaniwa young bird circulation (eight places in district)
0238-48-2130
From March 25 to March 26
1,500 yen
Hina doll tour cooperation costs

Photography is possible
Sat etiquette taste hermitage [as for me the Dolls' Festival]
Nagai-shi
Held facility
Phone number
[Duration of Exhibition]
Admission
Remarks

■

The Yamaguchi private residence
0238-84-2830
From March 1 to March 31
Free

■

Small cherry tree building (former Nishiokitama-gun government office)
0238-88-9365
From February 7 to February 12
Free
Photography is possible
[as for me the Dolls' Festival]
Shirataka-machi
Held facility
Phone number
[Duration of Exhibition]
Admission
Remarks

■

Ayu-chaya
0238-85-5577
From February 1 to March 31
Free
Photography is possible

■

Arato Station museum
0238-85-2016
From February 1 to March 31
Free
Photography is possible

■

Texture village Land (personal house)
0238-85-3663
From March 1 to March 31
Free ※(Reservation required)
Photography is possible
Yamagata Hina Dolls | Menu
Yamagata Hina Dolls / around Yonezawa (Okitama area)
2017.01.29: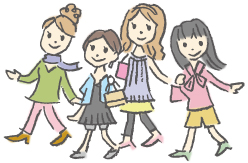 Sightseeing information search
Welcome to the Yamagata Prefecture