Yamagata Hina Dolls / around Yamagata (Murayama area)
※It is list as of January 28, 2017.
※Because the open periods are subject to changes, please inquire beforehand.
["passport absorbed in Yamagata young bird" which can appreciate young bird in 12 facilities for from Saturday, February 18 to Monday, April 3 sells for 1,700 yen from February 1]
※For more details, please click the banner on the right side.


Yamagata-shi
Held facility
Phone number
[Duration of Exhibition]
Admission
Remarks

■

Yamadera Basho Museum
023-695-2221
From February 23 to April 10
400 yen
[absorbed in young bird]

■

Village of art museum child of the history and culture
023-693-0093
From February 3 to April 3
700 yen
[absorbed in young bird]

■

(Yamagata Marugoto-kan) Beni-no-kura
023-679-5101
From February 17 to March 30
Free

■

The Sato-ya head office
023-622-3108
From March 11 to April 3
madeno Saturday and Sunday, festival day
Free

■

Head family gate of a tenement house style
023-622-3566
From March 13 to April 3
Free

■The castle town Yamagata Doll's Festival

・Yamagata-shi business and industry section

・Nanukamachi mall promotion association

・Town naka bustle promotion Committee

023-641-1212

023-631-6368

023-631-0831

From February 17 to March 20

Time, rate varies according to facilities.
Kaminoyama-shi
Held facility
Phone number
[Duration of Exhibition]
Admission
Remarks

■

Kaminoyama Castle
023-673-3660
From March 3 to April 3
410 yen
[absorbed in young bird]

■

Museum crab ex-emperor
023-672-0155

From March 8 to April 30

500 yen

■

The old Sogabes (samurai residence street)
023-672-1111

From March 18 to March 26

Free

■

Yamada-ya (Japanese oak rooming house)
023-672-1111

From March 18 to March 26

Free
Nakayama-machi
Held facility
Phone number
[Duration of Exhibition]
Admission
Remarks

■

Kashiwagurazaemonke residence
023-662-3521
From March 3 to March 26
500 yen
[absorbed in young bird]
Yamanobe-machi
Held facility
Phone number
[Duration of Exhibition]
Admission
Remarks

■

Yamanobe-machi Furusato Museum
023-664-5033
From February 19 to March 26
200 yen
[absorbed in young bird]

■

Describe mountain; Hinakaido
023-664-5033
From March 1 to March 26
Free 
It is inner for each shop business hours
Sagae-shi
Held facility
Phone number
[Duration of Exhibition]
Admission
Remarks

■

Restaurant Jionji-jinya
0237-87-1112
From March 3 to May 7
600 yen
[absorbed in young bird]

■

Furusawa brewing museum
0237-86-5322
From March 3 to May 7
Free
Saturdays, Sundays, and holidays until April 2 are guide guidance Ltd.

■

Sagae Hachiman shrine
0237-86-6258
From February 17 to April 9
Free
Oe-machi
Held facility
Phone number
[Duration of Exhibition]
Admission
Remarks

■

The Bunji Okada residence
0237-62-2111
From 25 to 29 on March
300 yen
~|
 |
Common ticket
800 yen               
 |
 |
_|

■

The Futoshi Seino residence
0237-62-2111
From 25 to 29 on March
300 yen

■

The Sennosuke Kaneko residence
0237-62-2111
From 25 to 29 on March
300 yen

■

Oe-machi Historical Museum
0237-62-2111
From 25 to 29 on March
300 yen

■

Nishikian (resting place)
0237-62-2111
From 25 to 29 on March
Free
Nishikawa-machi
Held facility
Phone number
[Duration of Exhibition]
Admission
Remarks

■

Clear stream garden wild plants dishes Tamaki
0237-74-2364
From February 13 to the middle of April
1,000 yen
Only for the visit
[absorbed in young bird]
Kahoku-cho
Held facility
Phone number
[Duration of Exhibition]
Admission
Remarks

■

The Suzuki Hidemoto residence
0237-72-3787
From March 28 to April 3
400 yen

■

The Masayuki Suzuki residence
0237-72-3787
From March 28 to April 3
300 yen

■

The Shohei Hosoya residence
0237-72-3787
From April 2 to April 3
300 yen

■

The Kunii Koichi residence
0237-72-3787
From April 2 to April 3
300 yen

■

Tourist association first venue (the Kifumi Takeyas)
0237-72-3787
From April 2 to April 3

Common ticket

500 yen

■

Tourist association second venue (north exit public hall)
0237-72-3787
From April 2 to April 3

Common ticket

500 yen

■

Safflower Museum
0237-73-3500
From January 12 to April 10

400 yen or

Common ticket 500 yen

[absorbed in young bird]
Asahi-machi
Held facility
Phone number
[Duration of Exhibition]
Admission

■

Asahi-tabi-no-Kokoro-kan
0237-67-2134
From March 3 to March 13
Free
Tendo-shi
Higashine-shi
Held facility
Phone number
[Duration of Exhibition]
Admission

■

Higashi-no-mori Museum
0237-43-4902
From March 18 to March 20
Free
■Local cuisine plum ka branch Shimizu
0237-42-0589
From January 21 to April 3
Free

■

Accommodation of Toshi-ya Kotobuki incense Kura, farm hand
0120-42-0173
From February 18 to April 3
Free
Murayama-shi
Held facility
Phone number
[Duration of Exhibition]
Admission
Remarks

■

Tokunai Mogami Memorial Hall
0237-55-3003
From February 11 to March 28
300 yen
[absorbed in young bird]

■Mogami River Museum

0237-52-3195
From February 24 to April 11
300 yen
[absorbed in young bird]

■

Atago Shrine (Hina memorial)

0237-55-5637

0237-55-5555

March 19

10:00 ~ acceptance

Prayer charges

2,000 yen ~

■

Tateoka area civic center
0237-55-7477
From March 1 to March 31
Free

■

Shoyo plaza              

・The gradually long Doll's Festival

・Hina-ichi Doll Market

0237-55-2111

0237-55-4311

From March 16 to March 20

From March 17 to March 20

Free
Oishida-machi
Held facility
Phone number
[Duration of Exhibition]
Admission
Remarks

■

Oishida municipality Historical Museum
0237-35-3440
From February 25 to April 9
200 yen
[absorbed in young bird]

■

Honmachidori (several home display ten)
0237-35-2111
From April 1 to April 2
Common ticket
1,000 yen
Obanazawa-shi
Held facility
Phone number
[Duration of Exhibition]
Admission
Remarks

■

Basho, Seifu history museum
0237-22-0104

From March 2 to April 4

200 yen
[absorbed in young bird]
Yamagata Hina Dolls | Menu
Yamagata Hina Dolls / around Yamagata (Murayama area)
2017.01.29: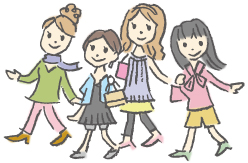 Sightseeing information search
Welcome to the Yamagata Prefecture