Links
Shares many delicious farm products information of the Yamagata Prefecture.
Lets taste a lot of tasty Yamagata food!
The rice that has become this good. A new brand from Yamagata "Tsuya-Hime".
The popular 2011 annual production of "Tsuya-Hime" rice is now on sale. Please savor the flavor.
It is homepage of Yamagata Prefecture.
Trip * Tohoku is general information portal site of "sightseeing" of Tohoku "trip".
We deliver latest sightseeing information and Events of Tohoku, Niigata.
It's always perfect weather for flowers here. It is the "gallery of flowers" official web site for flowers, food and history.
Blooming information is collected in real time for the area of Okitama and Murayama.

Experience that climate and history of Yamagata gradually reach, pleasure, land looking at green and impression, snow to touch and life to coexist, warm communication with person. We introduce green tourism of Yamagata.
Created in Ginza, full of Yamagata-ken's delicious things.
It is a specialty shop where you can enjoy shopping and food.
We find accommodation to be able to stay now of Yamagata immediately!
It is information site of hotel, inn of Yamagata Prefecture.

Yamagata Tourist Association runs,
It is mail order site that can order special product of Yamagata Prefecture

Personnel training organization for person concerned with sightseeing in Yamagata Prefecture established in 1990.
We publish news of lecture holding.
This website has the main purpose of conveying the local charm of the Mogami area.
Managed by the Mogami area sightseeing association.

It is a Community site to collect and share the sightseeing information of the Okitama area of the Yamagata Prefecture in real time.
It is full of seasonal topics, flower galleries, gourmet, events and hot spring information.
Welcome to capital the capital of food Shonai. It is the website of the capital of food Shonai.
After society and meeting, please relax by "sightseeing of Shonai" to overflow to various material.
Resident company in person and Yamagata Prefecture which U-turn I turns to Yamagata Prefecture, and change the job, and want to find a job
We support one and matching with job offer company in Yamagata Prefecture resigned from.
It is wide area sightseeing site of the Sea of Japan district over Akita, Yamagata Prefecture, three prefectures of Niigata ten.
Please see trip of glitter in area "Uetsu" having various faces.

It is introduction site of side, ramen of Yamagata.
Please experience characteristic of taste, the skill by way and area of noodles.
If taste climate, flavor of Yamagata, at first from rice!
Titled paths of "Oku-no-Hosomichi" Dewa trip around haiku and stone tablet of Basho Matsuo,
We introduce related facilities.
NHK Asa's continuing TV drama "Oshin" has had the highest television ratings.
We introduce trip over scene of shooting.
We register tangible immaterial various cultural assets left in area as "treasure of Yamagata to convey in the future",
Preservation, approach to conjugate. You can see registration cultural assets.
We can search cultural assets in Yamagata Prefecture.
Historic building in each area in Yamagata Prefecture is attractive; wait, and introduce Nami, splendid scenery.
The representative mountains portal site to introduce 17 seat to in the prefecture.
"Yamagata scenery story" special site. It is consecutive retette in me there.
It is introduction of recommended View Point 33.
The representative mountains portal site to introduce 17 seat to in the prefecture.
We were based in three cities of Yamagata, Ueyama, Tendo,
It is sightseeing, reservation website of Yamagata Prefecture.

It is site introducing experience-based spot with exquisite gourmet of Shonai area.

※Random order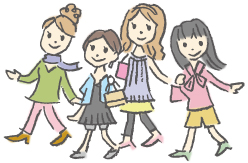 Sightseeing information search
Welcome to the Yamagata Prefecture