Farming and mountain village experience + guest house
Okitama area
Yonezawa-shi
Recommended experience
Step 1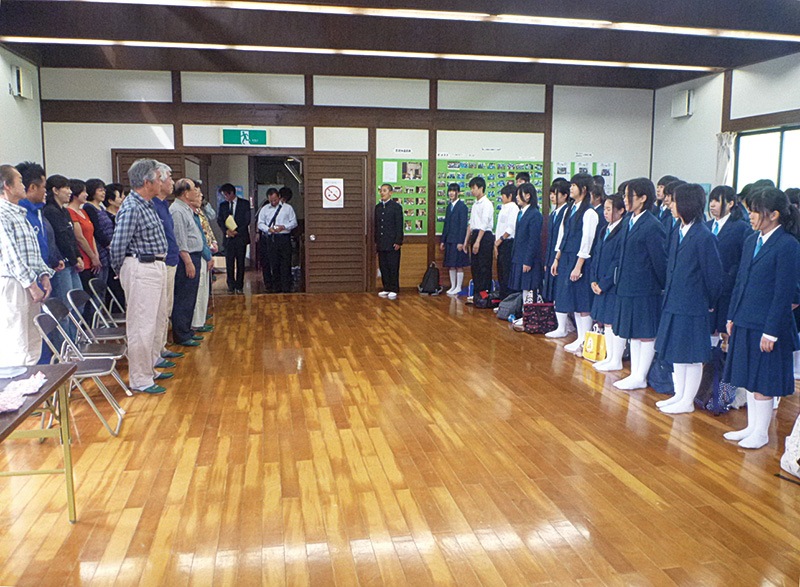 It is meeting type with acceptance family in Nanbara community center Seki annex.
Step 2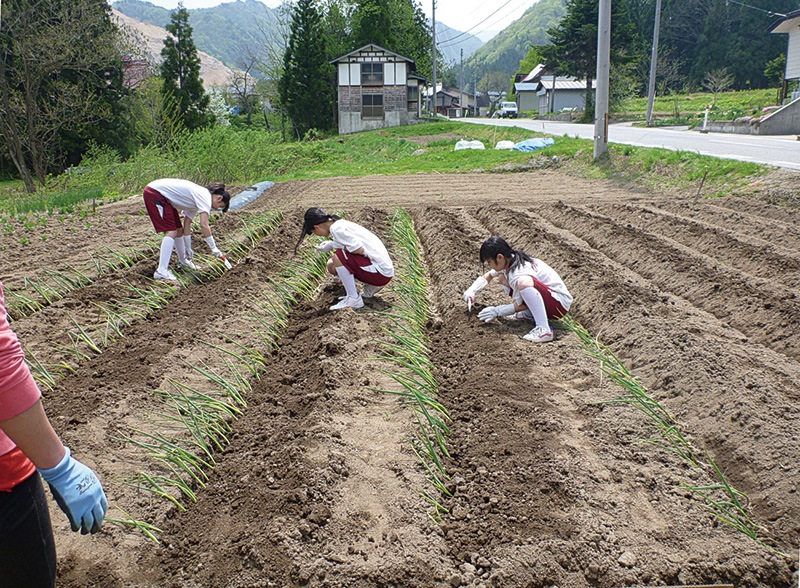 We move to each family and are living experience promptly.
Step 3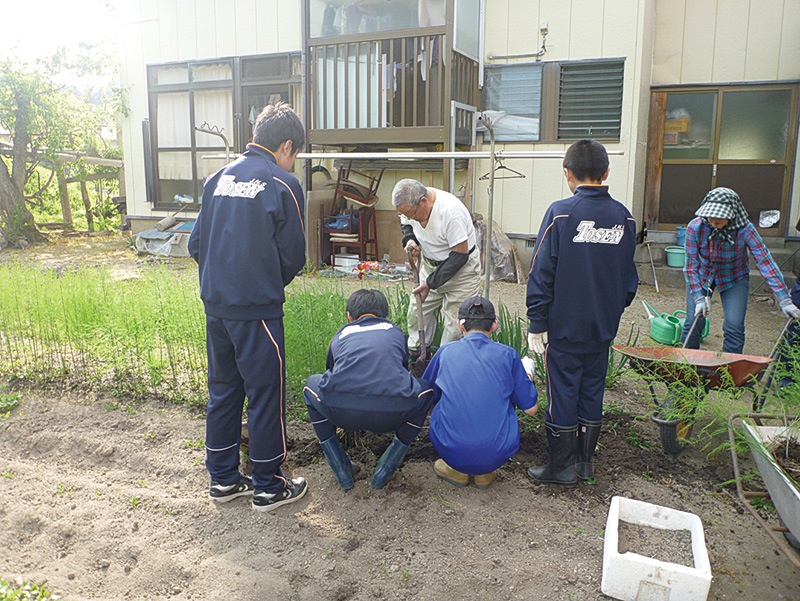 Strain is removed, too and is interesting! We enjoy with family.
Step 4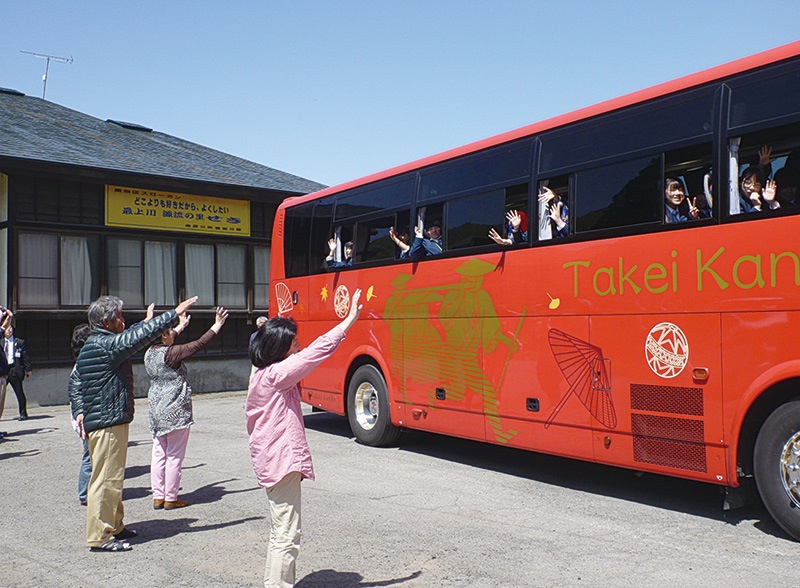 Instant vacation rental experience. Parting is sorry.
Village of the mother river Mogami River source of Yamagata Prefecture
Discovery natural in Seki, farm village vacation rental experience of impression!

In Seki of Yonezawa-shi, there is the source of mother river "Mogami River" of Yamagata Prefecture, clear stream, clear air,
We can feel on seeing the mountains changing colorfully by season.

In nature which we cannot readily experience by everyday life,
So that children can consist of contact with local people lively,
We invite with local bullet feeling.
Farm village vacation rental of Seki is good!

◎ In life schedule of vacation rental, we actually experience agriculture and forestry work performing. (we plant seedling of seasonal vegetables crops)

◎ We take a walk naturally and sense nature bodily judging from own eye.

◎ In vacation rental, we eat each home-cooked meal around dining table with vacation rental family while having a fun talk.


◎ We learn life of farming and mountain village

◎ We learn life of nature and environmental importance

◎ By contact with vacation rental, we learn encounter, connection with person

| which comes in contact with person for living Impression experience
It is learning and hot spring about the forest, forestry

Place that deepens knowledge about the forest and forestry. In hall, explanation about function of sample and the forest of wood, explanation about the forest and forestry including animal vomits, producing are displayed a lot. In addition, there is hot spring in facility.

■

Contact

Tachi (Yonezawa-shi forest experience interchange center) of Shirabu Mori

■

Location

Yonezawa-shi larger section of a village Seki Shirabu Hot Springs

■

TEL

0238-55-2118

■

FAX

0238-55-2118

■

Acceptance period

From 9:00 to 18:00 (from May to October) 
From 9:30 to 18:00 (from November to April)
Wednesday fixed closing day ※In the case of holiday, it is the next day

■

The acceptance number of people

50 (multipurpose room) 

■

Admission

Bathing (primary schoolchild) 150 yen ~

Mogami River source guidance & kanjiki experience

Guide who is Shoshi and member of Mt. Nishi Azuma guide club guide to mother river of Yamagata Prefecture, the source of Mogami River. In addition, "kanjiki experience" is possible near inn in the winter season.

■

Contact

Shirabu Hot Springs inn cooperative

■

Location

Yonezawa-shi larger section of a village Seki 3934-18

■

TEL

0238-55-2205

■

FAX

0238-55-2205

■

Acceptance period

Mogami River source guidance…The late April and mid-November
kanjiki experience…From the end of December to Wednesday of the middle of March fixed closing day

■

The acceptance number of people

Mogami River source guidance…One that had Shirabu Hot Springs stay
kanjiki experience…Around ten people per once 
※Please consult about the number of people both

■

Experience-based time

Source guidance one hour / kanjiki 30 minutes

■

Admission

Free
Information Desk
Farm village vacation rental acceptance meeting accompanied with Yonezawa-shi instructional activity
(the secretariat: Yonezawa-shi government office agriculture and forestry section)
TEL: 0238-22-5111 (main) FAX: 0238-24-4541
E-mail: norin-ka@city.yonezawa.yamagata.jp