Farming and mountain village experience + guest house
Okitama area
Takahata-machi
Recommended experience
Step 1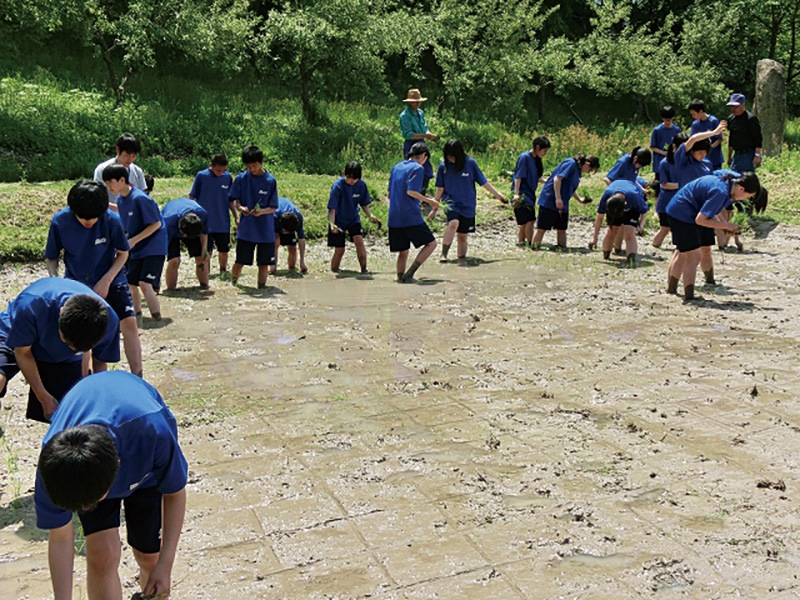 The first rice-transplanting
Step 2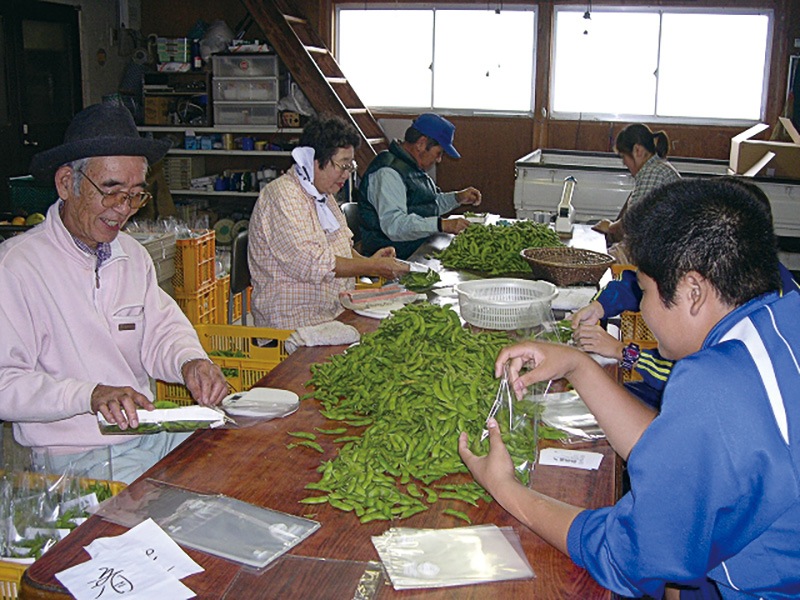 It is bagging work from harvest of beans
Step 3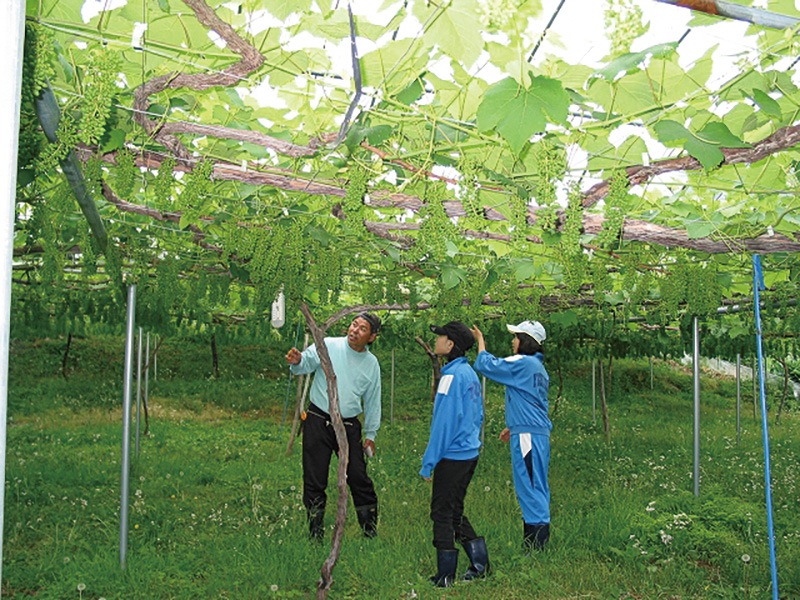 Grape to be pesticide free, and to make
Step 4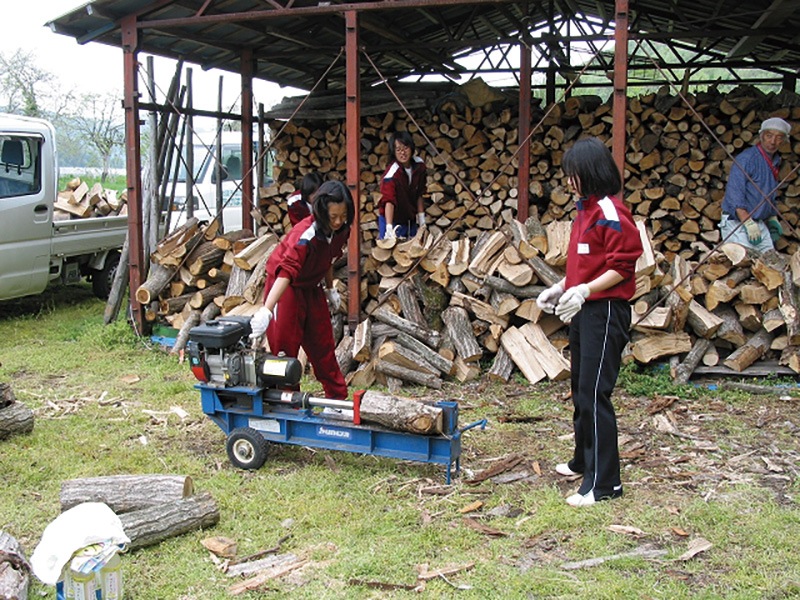 The making of firewood to use in winter
In mahorobano village Takahata
Let's meet! Let's learn! We will touch!

The history of Takahata in sun cave and free-for-all cave several thousand years before 10,000, firebox rocky cavern cave,
As seen in straw-rope patterned pottery excavation discovered for the first time in Japan
People are said to have been the livable ground from old days.

In addition, climate of story that red oninadono writer of children's story "Hirosuke Hamada" which cried has begun to spin,
shifukujiato said to have learned various things until war-torn country military commander "Masamune Date" has the ceremony of manhood
Monju Kameoka, history wave including Akutsu Hachiman Shrine are abusive and can touch.
We work on a farm by farmhouse vacation rental and experience

◎[agriculture experience, farm output processing experience] Takahata-machi where fruit tree cultivation is prosperous other than paddy-rice product. By acceptance home environment and season, various farm output processing experiences are possible.

◎[rice-transplanting experience] Rice-transplanting and inekari rino experience ancient Tanada of rice by traditional technique.

◎[store experience] The history of Showa is mall full and experiences waiting on customers, merchandise management, sale.


◎ We feel smells of sound and Sat of wind to be the five senses in nature, and food which we harvested by oneself tastes impression to line up on dining table. In addition, we deepen interest in meal.

◎ We get importance that we plant rice in the touch of mud conflicting with means of transportation directly and traditional agricultural methods and experience and impression with friend working together.

◎ Through waiting on customers, we learn relation or manners with another person. In addition, we get effect to feed joy and aggressiveness of work.

| which comes in contact with person for living Impression experience
Times lip! Cityscape walk of Showa

All 17 building displays the eaves from Building No. 1 museum (store) to display mainly on life article at the time of the 30, Showa generation. As for the strange lifestyle at the time, the world of time machine greatly spreads out for children with the present age.

■

Contact

Matchmaking street Showa mini-museum of the Showa era

■

Location

According to Showa, Takahata-machi matchmaking

■

TEL

0238-57-3844 (Takahata Town Tourist Association)

■

Acceptance period

Whole year

■

The acceptance number of people

There is no limit

■

Experience-based time

Approximately one hour

■

Admission

Free

We will walk! "Mahoroba-no-Ryokudo"

"Mahoroba-no-Ryokudo" of full length 6� made using track ruins of Takahata railroad, Yamagata Kotsu Takahata Line. There is the writer of children's story "Hirosuke Hamada Memorial" in the starting point along the line and can circulate through JR Takahata Station by foot and bicycle.

■

Contact

General Takahata Town Tourist Association

■

TEL

0238-57-3844 (Takahata Town Tourist Association)

■

Acceptance period

Whole year (we cannot go at the time of snowfall.) 

■

Experience-based time

JR Takahata Station → The Hirosuke Hamada Memorial
A 25-minute walk from about 1.6�

■

Admission

Free
Rent-a-bicycle rate one three hours 500 yen
We hold 100 (10% off more than ten)

■

URL
Information Desk
General Takahata Town Tourist Association
TEL: 0238-57-3844 FAX: 0238-57-4178
http://takahata.info/