Farming and mountain village experience + guest house
Okitama area
Okitama
The accommodations of Okitama
Akayu Onsen inn, hotel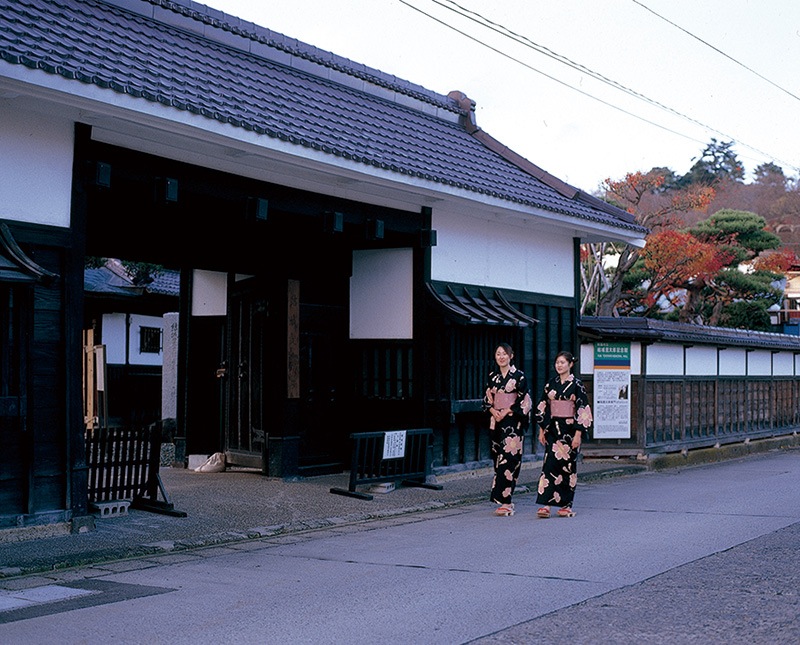 With the history of more than 900 years, it prospered as spa of Yonezawa feudal clan for the Uesugi era. It is informed that it was favorite hot spring of benevolent lord Lord Yozan.
Onogawa Onsen inn, hotel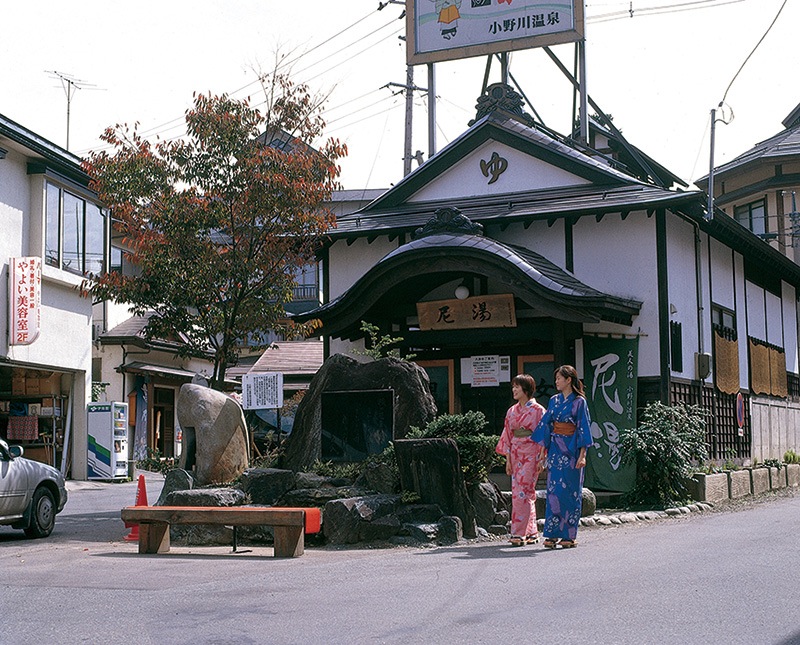 We are appointed in "Furusato Ikimono-no-Sato (Village of Natural life)" by the Environmental Agency and are place where nature and Wed which firefly produces naturally from June through July are beautiful every year.
Farming and mountain village area farmhouse guest house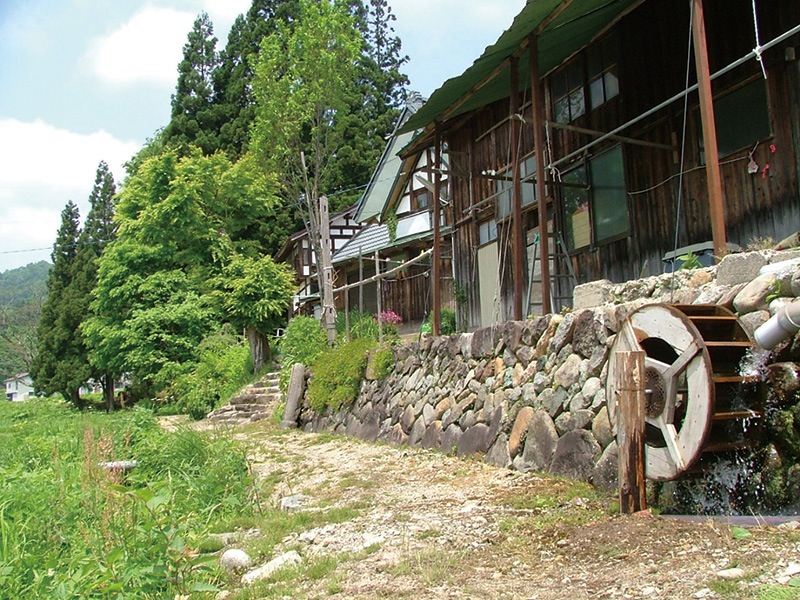 Lost thing is over there now. Only therefore we think that we touch thing which we cannot experience and thing which learned will live by all means in the future.
Place where Okitama there can come across warmth of person

Okitama district is located in the southern part of Yamagata Prefecture and is area that is full of nature among Azuma mountain range and Ide Mountain Range.

In adjacent municipalities in area cooperating commencing with farming and mountain village experience folkcraft,
We can offer wide learning material including advanced technology, the history, and acceptance of up to 300 people is possible.
Heart comes in contact with heart, and come to place, Okitama coming across warmth of person by all means.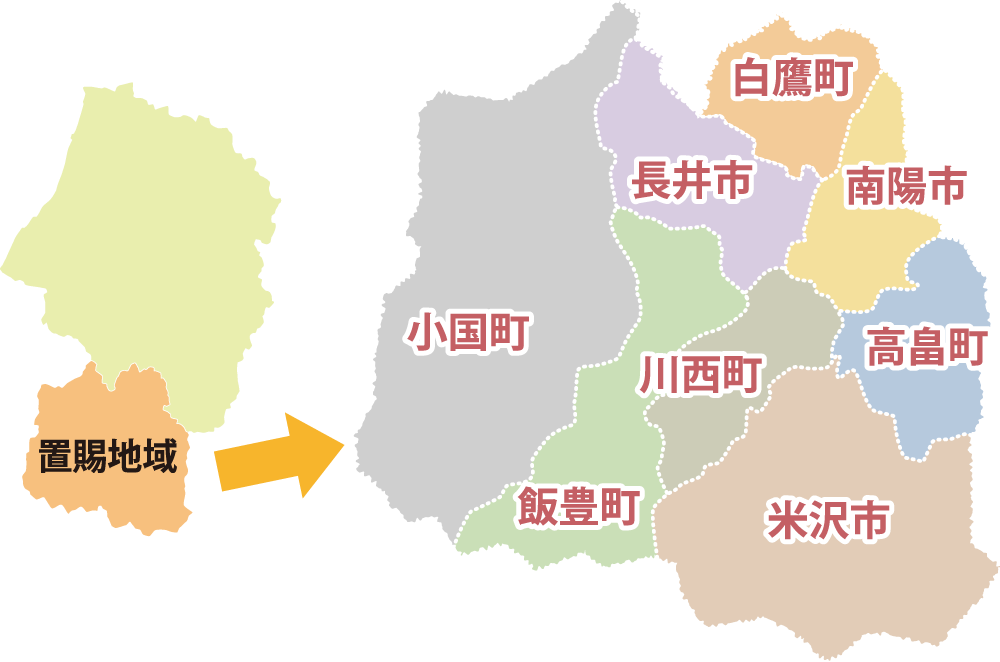 Okitama culture to begin in Date, Uesugi
 It is the beginning for the age of civil strife that Date moved stronghold in Okitama district from South Fukushima.
 Masamune Date spends youth when birth is impressionable here, too.
 Furthermore, become feud of person of Uesugi when it is the Edo era, thereafter to Meiji
 Okitama develops original culture under Uesugi house for 12 generations.
 Color is still dark, and it remains on this ground and conveys beautiful native district in now.
We can receive up to 300 people (in the case of ※ 6 municipalities cooperation acceptance)
 Choice is possible from experience-based menu of whole abundant learning contents
 1) Close cooperation between preparation for acceptance city of relief, town
 2) We install synthesis window convenient for inquiry
 3) Use of convenient access Shinkansen is possible
 4) It is close from adjacency prefecture
Municipalities of Okitama area
Yonezawa-shi

metropolis of Okitama district to carry advanced technology in Yamagata Prefecture on while prospering once as castle town of Uesugi, and color being dark, and leaving the history and tradition.

■

Population

87,161 (as of H26 one a year one day a month)

■

Area:

548.74 square kilometers

Nagai-shi

Town of merchant who ever prospered in Mogami River water transportation culture. We are colored in seasonal flowers such as ayame or white azalea.

■

Population

28,399 (as of H26 one a year one day a month)

■

Area:

214.69 square kilometers

Takahata-machi

Remains of days of creation are discovered in Jomon several thousand years before 10,000 and are still declared with land "mahoroba" livable beautifully which does not change in old days either.

■

Population

24,198 (as of H26 one a year one day a month)

■

Area:

180.04 square kilometers

Kawanishi-machi

Shangri-la in Asia and beauty that we praised are breathing British tourist Isabella bird now as village of dahlia eminent Japan.

■

Population

16,374 (as of H26 one a year one day a month)

■

Area:

166.46 square kilometers

Shirataka-machi

Sweetfish and village of safflower and classic cherry tree which Mogami River flows through the center of town, and face the Asahi Peaks west are treasure houses of learning material.

■

Population

14,599 (as of H26 one a year one day a month)

■

Area:

157.74 square kilometers

Iide-machi

Pioneer of farming and mountain village on-site training.
Precious town which can experience beautiful nature and traditional oldness.


■

Population

7,540 (as of H26 one a year one day a month)

■

Area:

329.60 square kilometers
Okitama area standard model Courses 1 (3 days and 2 nights)
The first day

◎

Departure Place


◎

It is received training city area walk independently in the Yonezawa city


◎

Lunch moves to accommodations after a meal respectively in the city


◎

Inn, Hotel night
  Akayu Onsen "Takinami" or Onogawa Onsen "Kajikaso"

The second day

◎

Inn, hotel


◎

Meeting type with acceptance farmhouse


◎

Whole day agriculture and forestry work on-site training (we include home work)
  ※Instruction is family of each farmhouse guest house ※Lunch in each family


◎

Farmhouse vacation rental

The third day

◎

Parting type with accommodation farmhouse (if we have time on-site training during the morning)


◎

Shopping, lunch
  Takahata-machi "Yoneori Center" or Iide-machi "Mezami no Sato tourism product building"


◎

Destination

Okitama area standard model Courses 2 (3 days and 2 nights)
The first day

◎

Departure Place


◎

We experience activity including hiking in Tengendai Kogen


◎

Inn, Hotel night
  Akayu Onsen "Takinami" or Onogawa Onsen "Kajikaso"

The second day

◎

Inn, hotel


◎

Meeting type with pension owner


◎

Daylong various on-site trainings
  ※Instruction is the staff of each pension or outside leader


◎

Pension stay

The third day

◎

Parting type with pension owner


◎

It is received training city area walk independently in the Yonezawa city


◎

Shopping, lunch
  Takahata-machi "Yoneori Center" or Iide-machi "Mezami no Sato tourism product building"


◎

Destination

Information Desk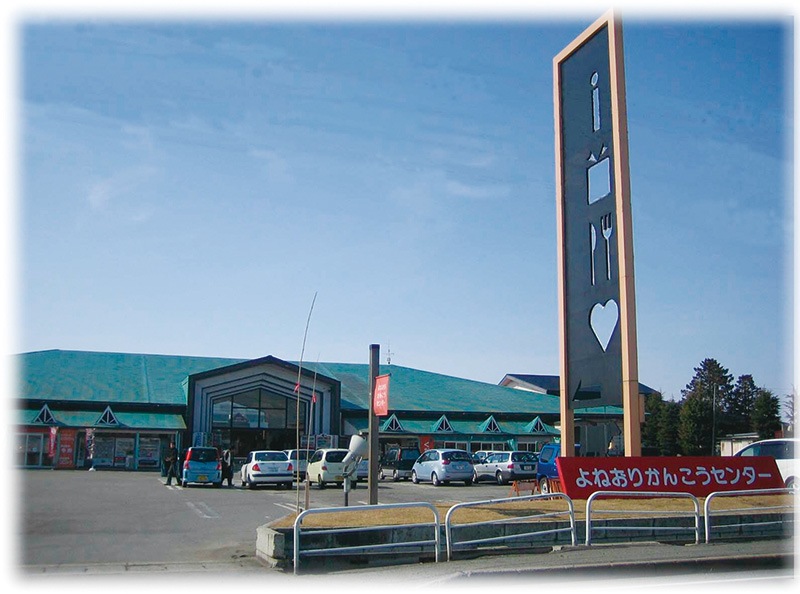 Okitama area education trip synthesis window
 Yoneori Center
 Takahata-machi, Higashiokitama-gun, Yamagata larger section of a village Fukuzawa 7-1072
 Telephone: 0238-57-2140
 FAX: 0238-57-4034